5 Myths of a Start-up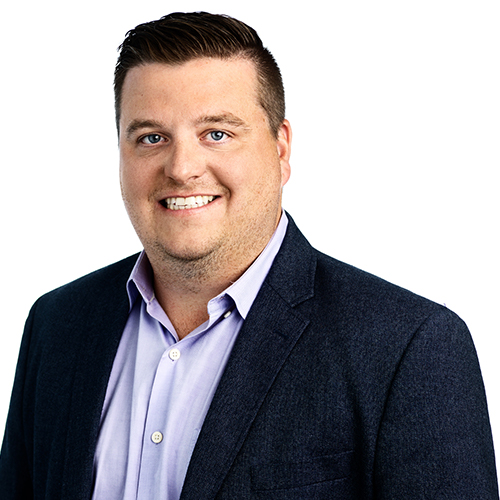 Ray Fitzpatrick
Director of Investments
If you watch television news, read a newspaper or spend any time on Twitter, you might have run into David Shipley, CEO of Fredericton-based Beauceron Security. Beauceron focuses on the human factors of cybersecurity, and David has become a go-to resource for journalists and others trying to understand the growing risks associated with our digital lifestyle and what we need to do to protect our data and privacy.
David is a co-founder of Beauceron. David and his co-founder had "day jobs" when they launched the company, spinning it out of the UNB's Energia Ventures accelerator program. They worked hard to build the company, develop its cybersecurity solutions and find customers. NBIF first invested in Beauceron in 2017 and led the company's $1.5 million second round of funding in 2018.
David's passion for cybersecurity and entrepreneurship is evident to everyone he meets. Like the other entrepreneurs in NBIF's start-up portfolio, we've challenged David and his team to deliver real growth in customers and revenues. He's delivering that growth, and today Beauceron is carving out a solid niche in the exploding cybersecurity space. As NBIF's Director of Investments, I sit on Beauceron's Board of Directors and get to see the team in action.
David's hustle is infectious, and we asked him to share some of the common myths about entrepreneurship to help both current entrepreneurs and those pondering taking the plunge. I sat down with David to pick his brain about the time he has spent time in the start-up trenches and how he has come out the other side;
Start-up myth #1: The fallacy of the founder(s) as superhero(s).
The truth is, if there is a victorious founder superpower, it's finding and building a team of people smarter than you are.
That's what it takes to succeed, along with a never-ending drive to learn and grow continuously. Together, you shoulder the heavy burdens and share in all the successes. I couldn't have grown Beauceron without my team, whether on the technology side, sales, marketing or finance. No one can know or do it all.
---
Start-up myth #2: If you work hard enough, you'll succeed. Alternatively, it's all about the right timing/luck.
The truth? It's both.
I'd love to say that everything we achieve at Beauceron has been solely the result of our smarts, hard work, and dedication. That isn't reality, though, we got lucky. A speaking engagement in Halifax gave us our biggest client. That relationship led to our largest contract and was the domino that opened up our growth. If the customer champion we met there hadn't been at the event or hadn't gone to my talk, we'd never be where we are today.
---
Start-up myth #3: It's about having the latest, most innovative product loaded with Artificial Intelligence, Machine Learning and blockchain. The best tech wins. Or sometimes the cheapest tech. But it's all about the tech.
Not even close.
Your tech must be good, but that's table stakes. Just because you have the best mousetrap doesn't mean you'll win in the marketplace. The firm with the best understanding of the value they create in solving customer problems or unlocking new revenue for customers (or ideally both) wins. Don't fall victim to buzzword bingo.
---
Start-up myth #4: It's about who gets to market with a new product first.
Not even close to reality, in many, if not most, cases in the tech space.
Take the MP3 player market. The first player? The MPMan. The market leader today? Apple's iPod. GM brought out the first mass-produced electric car was GM's EV1. Today? Tesla.
And so on and so on. Beauceron wasn't the first to market with our solution, but our success lies in how we took what came before, made it better, and looked for a broader value proposition. We're pursuing a blue ocean strategy – that is, redefining the problem and solution and upgrading customers from what was to what they now want to do – with us.
---
Start-up myth #5: You must put some massive bragging point on your website. "World's only/first/best etc.".
Don't do it.
Even if it's true (which it rarely is), how long will that claim last? Technological competitive advantage is perhaps the most fleeting of all. Would you walk up to a stranger in a room, and right after saying your name say that you're the best in the world at X, Y or Z?
It's smarter to say who you are, learn who they are, and show how you help people.
Instead, show, don't just tell people why you're the best to work with.
The hard truth of start-ups is that if you try and approach it as a know-it-all, you'll fail, hard. You have to be a learn-it-all. It's not enough to work hard; you must continuously re-invent yourself, your company, your product, and your service. If you enjoy constant change, iteration and learning quickly from failure, this is the career for you. If you want to get comfortable in your work, building a high-growth scale-up company is not going to be an enjoyable experience. There's nothing wrong with building a smaller lifestyle business, but it's a totally different experience.
---
Building a high growth start-up will be among the hardest things you'll ever do. It's also among the satisfying. You can't and will not do so successfully on your own. You need to build a team and leverage the broader community as much as possible to succeed.
Learning from mistakes
If you're like me, and like many founders I've talked to, you'll hire experienced salespeople too soon, and they won't be successful. The early founders/executives must become the experienced salespeople first and blaze the trail first. Get to your first million before hiring experienced sales folks.
You'll also likely under-invest in marketing. That's a mistake. The dollars you were going to spend on salespeople and invest in building out an excellent storytelling team and top-notch collateral.
---
Thanks for these insights, David! To keep up to date on the latest cybersecurity issues and digital privacy, you can follow Beauceron Security and David Shipley on Twitter.