Innovation is the key to gaining a competitive advantage in today's global marketplace.
Our Innovation Voucher Fund (IVF) was designed to provide small and medium-sized businesses in New Brunswick with the scientific expertise and facilities they need to accelerate their growth through research and development (R&D). This includes new products or operational efficiencies.
Available Funding
Up to $80,000 of non-repayable funding
Qualifying companies are eligible for non-repayable funding up to $80,000 to cover 80 percent of an R&D project with an approved  New Brunswick research institution.*  
The funds are provided directly to the collaborating research organization under a contract agreement and used by the researcher to offset eligible expenses. Any intellectual property (IP) created as a result of the project will be owned by the company that received the voucher.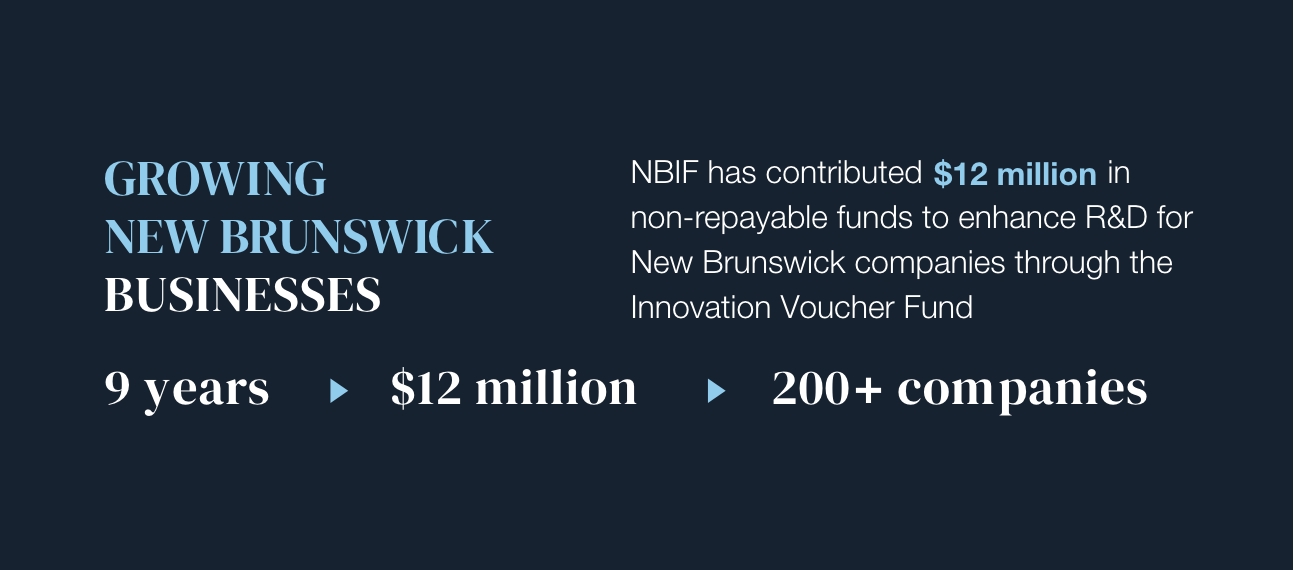 Eligibility Criteria
For Companies

• Fewer than 500 employees;
• Provincially or
• 24 months official operating history, with meaningful revenue;
• Committed to collaborating with an R&D researcher at one of New Brunswick's post-secondary institutions or research organizations.

For Research Projects

• A solid business case;
• Strong market potential;
• Commercial and financial feasibility;
• Ability to generate a sustained competitive advantage for the company; and
• The potential for economic impact on the province of New Brunswick
Finding A Research Partner
You aren't required to identify a researcher partner before submitting your proposal. We will match you with the right research partner for your project when the proposal has been approved. 
Tell Us You're Interested
If you are interested in developing a new or improved product, process or technology, get in touch. We will send you our Innovation Fund Guidelines outlining the terms and conditions and answer any questions you may have.  
Start Your Application
Start developing your proposal, and your application online by clicking the APPLY NOW button below.  
*All investments are subject to due diligence, negotiation, and appropriate approvals. We aim to deliver decisions as soon as possible. 
To review a complete list of FAQ's please click here
Our Voucher Fund In Action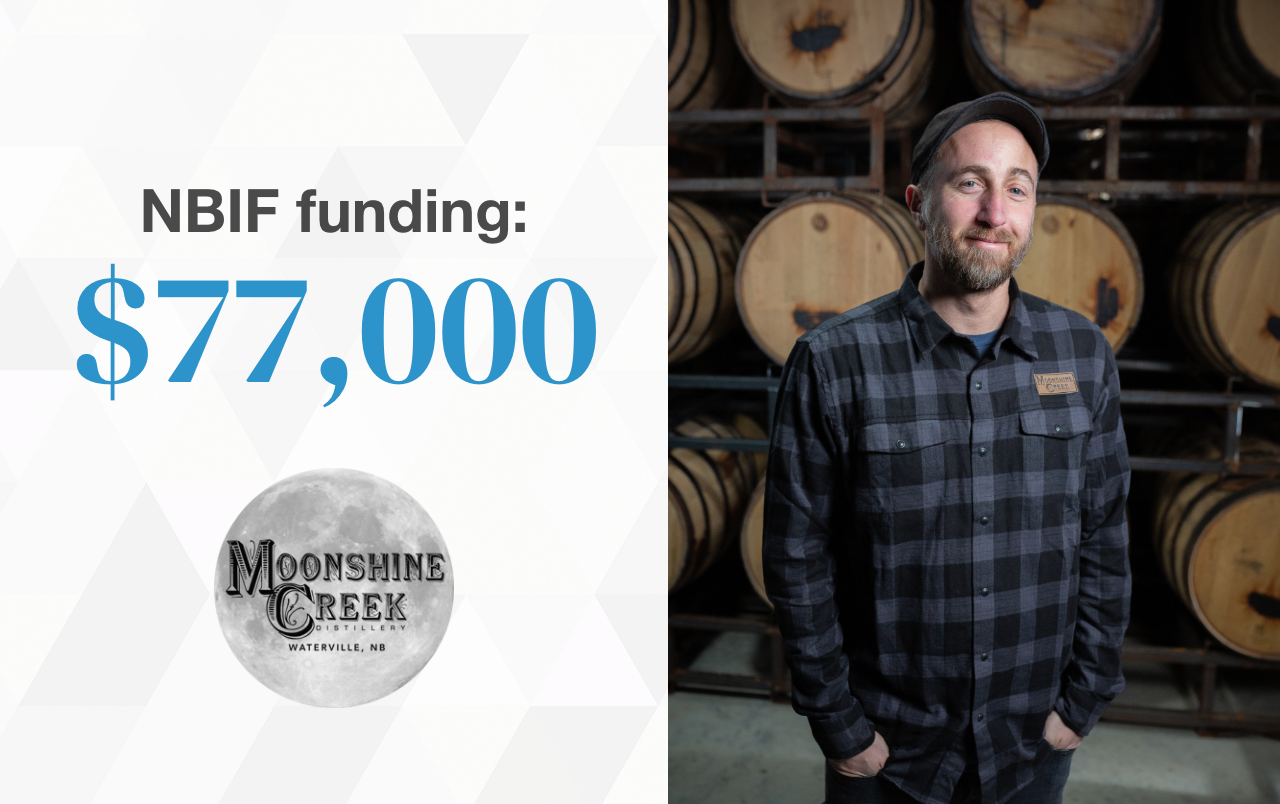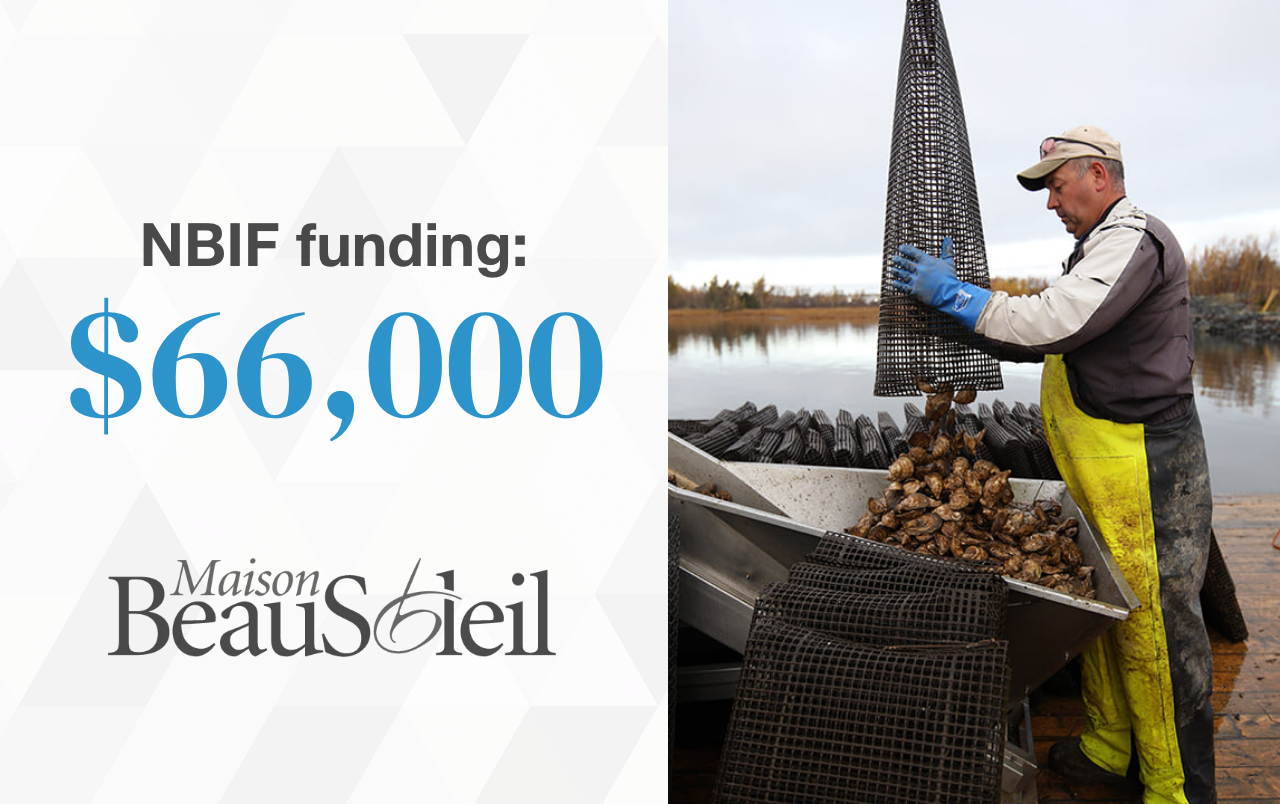 Companies We've Worked With