Potential Motors Raises $4M USD with a Business Model as Adaptive as its Technology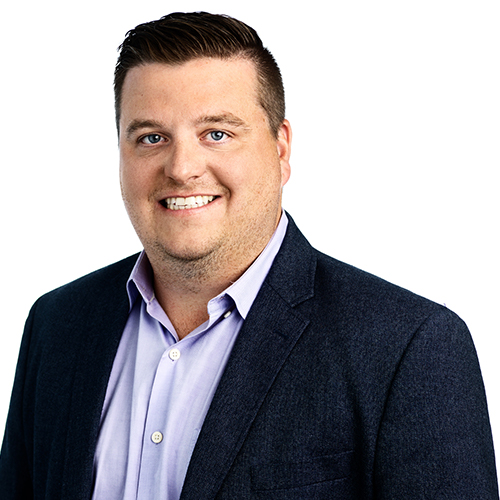 Ray Fitzpatrick
Director of Investments
AI-powered driving experience for electric vehicles attracts posse of high-profile investors
Off-roading allows you the thrill of exploring remote, uncharted places while testing the limits of both your vehicle and your driving skills. Potential Motors is taking that experience to the next level, with its AI-powered driving technology for offroad electric vehicles (EVs).
Investors from outside Atlantic Canada have joined us in recognizing the promise this innovation holds for the automotive industry. Potential Motors recently closed a funding round that raised $4M USD, including support from technology titan Marc Benioff, founder of SalesForce, NBIF and Build Ventures
Co-founders Sam Poirier and Nick Dowling have reached this milestone by navigating the EV market with the same kind of responsiveness their technology gives off-roaders. Like the driving technology they've invented, they have leaned into and rolled with the landscape, and that flexibility is now enabling them to take EVs into previously unmapped terrain.
FINDING THE OFF-ROAD TRAIL
Poirier and Dowling didn't start out with the intention to develop offroad EVs. As engineering students at UNB, they thought they could create EVs by retrofitting gas-powered vehicles. And they could—they successfully converted an old Ford Ranger to an EV. But the process was too expensive to be commercially viable.
The two partners knew they had to rethink their approach if they wanted to run a profitable business. So, they teamed up with two former members of the Radian 6 team: Marcel LeBrun and Chris Newton. Input from these experienced entrepreneurs helped them refine their thinking and connect with the automotive industry.
As they interacted with the market, they discovered that their AI-powered technology put them years ahead of most manufacturers. They also recognized that layers of regulations would make it challenging to introduce their technology into the mainstream.
On the other hand, the market for offroad EVs was expanding and posed few regulatory challenges. It was time to go off the beaten path.
TRANSFORMING THE WAY EVS MANEUVER
The current generation of EVs suffers from a major drawback: the vehicles can't respond to changing driving conditions. The Tesla may be able to park itself, but it can't adapt to icy or snowy roads.
Switching to the offroad market has given Potential the perfect opportunity to overcome this hurdle. Today, they are transforming the way offroad EVs navigate terrain. Tomorrow, they could transform the entire EV industry.
Most vehicles have just one motor, but the Potential Motors design gives each wheel its own motor, connected to a centralized computing system that provides "holistic control." As the vehicle navigates differences in terrain, the system automatically makes subtle adjustments to optimize power, torque, and suspension.
It does this through the power of AI. As the vehicle encounters different road conditions, it learns how to adapt to them. This responsiveness results in a ride that's smoother and safer than anything today's off-road vehicles (conventional or electric) can deliver.
A BUSINESS MODEL THAT LIVES UP TO THE COMPANY NAME
Potential Motors has veered away from the mainstream EV market for now, but that doesn't mean they don't plan to re-enter later on. The true "potential" of their technology lies in the possibilities it opens for collaborating with manufacturers of mainstream and off-road vehicles.
Today though, the technology is still too advanced for even off-road manufacturers to handle it. But that's not an obstacle Poirier and Dowling are about to let get in their way. They're driving right over it by producing their own demo vehicle, which should be unveiled in the coming months.
Customers will be able to pre-order the vehicle, and sales from it will support the company as it pursues opportunities with forward-thinking manufacturers. Those opportunities could take the form of licencing agreements, but Potential is prepared to adapt to changing market conditions. As the map of the market evolves, they will continue to adjust the drivetrain of their business so they can meet the shifting demands of manufacturers and consumers.
SUPPORT FROM HIGH-PROFILE INVESTORS
We saw far-reaching prospects for Potential Motors back in 2019, when we invested $500K in the startup. We invested another $500K in 2020 and then added another $500K as part of the recent fundraising round.
For us, it's exciting to see a student entrepreneurship project from UNB develop so quickly into a flourishing company with a team of almost 20 people. It's also great to see that a local company is leading the way in making EVs accessible to New Brunswickers.
They have already changed expectations about how early-stage fundraising works. While many startups think local, Potential tapped into the strength of their network to attract investment from outside the province. BrightSpark, a VC firm with offices in Montreal and Toronto. Now that this firm has seen an example of New Brunswick innovation, who knows what other provincial companies might attract the attention of VCs from outside Atlantic Canada?
Through their Radian 6 connections, Potential has also gained the support of one of the world's most successful tech entrepreneurs and investors, Mark Benioff. As CEO of Salesforce, Benioff led the acquisition of Radian 6 in 2011, a deal valued at $326M. Benioff's re-engagement with our innovation ecosystem shows how aptly Potential Motors is named. If New Brunswick startups can attract more investors of his calibre, they will drive growth not just for themselves but for our entire province.