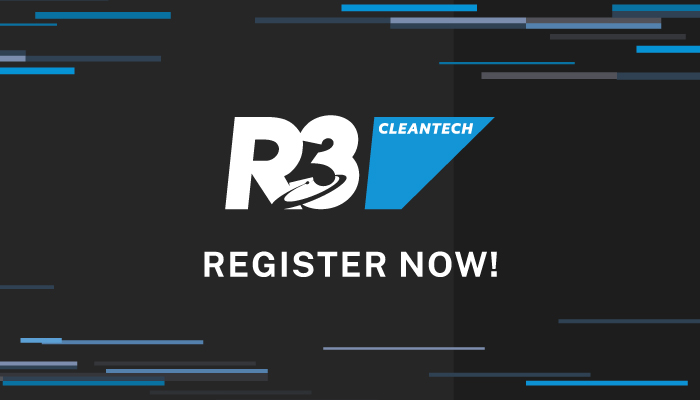 We're inviting you to attend our hybrid R3 Cleantech: Advancing Climate Innovation on November 24, 2021 virtually, via the comfort of your office chair! This year's R3 focuses on the opportunity of cleantech and how researchers and business leaders can work together to innovate and implement new solutions to the climate crisis.
---
Discover the Opportunity of Cleantech
How can researchers and business leaders can work together to create a sustainable future, develop solutions to the climate crisis, and build innovative businesses in cleantech? 
R3 Cleantech will highlight resources available for researchers to bring their innovations to the world and making positive environmental impacts. NBIF is convening the province's researchers, entrepreneurs, and industry leaders to showcase New Brunswick's cleantech stories. 
Join us for sessions on building green start-ups, accessing research expertise and capacity, and panel discussions on building collaborative projects in cleantech!
Connect with Cleantech Leaders
We can do great things through collaboration, and this event will enable attendees to engage with cleantech and climate change experts from around the province. Build relationships with leaders in business and research from around the province and nationally. Find the expertise you need to realize a cleantech solution or build a collaborative project.
Be Empowered to Act
Take your ideas further- This R3 event will inspire the NB research and innovation community to rise to the challenges of climate change and sustainability, and the opportunities of cleantech businesses. Building your knowledge and network will position you and your organization to act on the needs and challenges we face. Become leaders in the cleantech revolution and position the province for a more sustainable future.