NBIF Unveils Aggressive New Investment Strategy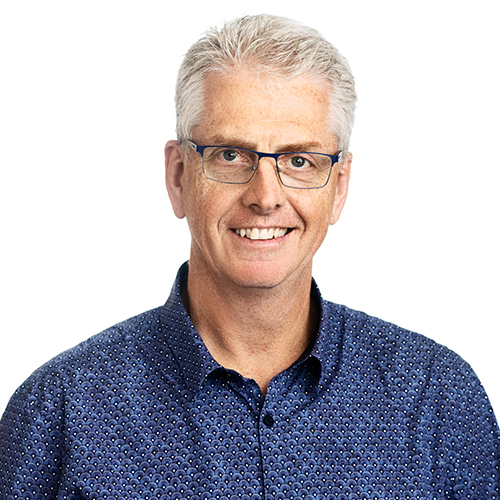 –Proceeds of NBIF's Successful Investments Will Add Another $20 million to Supporting Entrepreneurs and Driving Economic Growth in New Brunswick—
FREDERICTON—The New Brunswick Innovation Foundation (NBIF) today announces a new and expanded ten-year investment strategy which will inject $20 million of new funding to support the starting and scaling-up of companies that will attract hundreds of millions in additional private sector investment to the province and stimulate growth in New Brunswick technology companies. NBIF holds $28 million in cash from the successful exits of companies in its portfolio. This new strategy will see $20 million of that deployed over the next ten years to fund NBIF's expanded investment strategy.
"NBIF recognizes that the start-up community in New Brunswick is maturing. We have more companies scaling up and requiring later and larger rounds of investment, so our new strategy doubles down on early-stage investments while putting our investment returns to work connecting investors outside the province with high potential companies in New Brunswick," said Jeff White, CEO of NBIF. "The goal of this ten-year strategy remains the same: leverage the skills and expertise here in New Brunswick to build global technology companies headquartered in the province and accelerate growth in priority sectors on behalf of the Government of New Brunswick, directly supporting job creation and economic growth."
Today, the Government of New Brunswick funds NBIF's direct investments in qualified New Brunswick start-ups. These investments are the catalysts to the future success of these young companies, unlocking private sector investment and other non-dilutive funding required for ongoing growth. Today, these investments represent $35 million in equity in 67 active New Brunswick start-ups, along with the $28 million in cash from the successful exits of NBIF-backed start-ups.
In addition to NBIF's direct investment stream, NBIF's new expanded investment strategy includes:
New Limited Partnership Investments – NBIF will invest as a Limited Partner (LP) in several Series A venture capital funds with a focus on industries relevant to New Brunswick like cybersecurity, digital health, and artificial intelligence. This will help forge new connections for New Brunswick firms and attract new private investment to New Brunswick.
New Accelerator Investments – NBIF will expand on its current Accelerator investment program into qualifying New Brunswick start-ups, particularly with a focus on sector-specific areas.
Creating a New Venture Capital Fund – NBIF will lead the creation of a new venture capital fund and will invite other Limited Partners from the private sector to invest. This fund will then invest primarily in scaling up New Brunswick companies. NBIF has always played a leadership role in New Brunswick's VC investment community and this new fund allows other investors to leverage our expertise, insights, and deal flow while making a larger pool of private-sector funding available to New Brunswick-based entrepreneurs
"Venture capital is essential to unlocking the innovation that resides in New Brunswick and creating the jobs, opportunities, and growth in priority sectors that our province needs to prosper. The maturation of our start-up community is good news and NBIF is taking direct steps to increase access to investment and support for these companies as they scale up. This new and expanded investment strategy will attract significant new investment into New Brunswick companies from the rest of Canada and investors around the world," said Cathy Simpson, NBIF Board Chair.  "This expanded investment strategy is possible because of NBIF's success with its investments for the past 20 years and our ongoing funding partnership with the Government of New Brunswick. Working together, the future looks bright."
About NBIF
Founded in 2003, the New Brunswick Innovation Foundation (NBIF) has two distinct streams of innovation support: venture capital investment in high-growth-potential New Brunswick start-up companies and funding of applied research in the province. We take the risk when others aren't willing to and get big returns. Our programming helps researchers and entrepreneurs commercialize their ideas which contribute to growing the New Brunswick economy. NBIF currently holds $35 million in equity investments in 67 New Brunswick start-ups. These New Brunswick companies have created nearly 1,300 high-paying jobs in New Brunswick, secured in excess of $350 million in private investment to further fuel their growth and success, and generate more than $70 million in annual global revenues, translating into corporate and personal spending and taxes that contribute meaningfully to the province's economy. NBIF also holds $28 million in cash from the successful exits of companies in its portfolio. NBIF is one of Canada's most active government-backed venture capital firms, consistently ranking in the top 5 nationally.
For Information:
Angela Pyne
NBIF
506-452-7208