Ground-breaking Cancer Research Underway in New Brunswick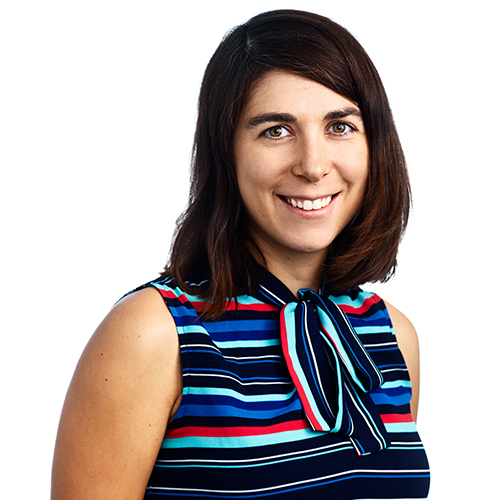 Dr. Laura Richard
Director of Research
At the end of 2013, NBIF announced a five-year commitment to creating Research Chairs for academics exploring research ripe for commercialization in areas like medical devices, bioscience, wood products, and aquatic bioscience. After a thorough selection process, most of the chairs began their appointments in 2014 or 2015.
These were highly coveted Chairs because they were not contingent upon a specific research project. Instead, the funding allowed the researcher to explore an area of interest more fully without a narrowly defined milestone to achieve. This kind of research is often difficult to fund in the Canadian context, yet it can yield the most meaningful results.
The five years of Research Chair funding is now fully disbursed. We check in with our chairs regularly. We thought it was time to share with our network insight from one of them, Dr. Jocelyn Paré, the NBIF Research Chair in Medical Technologies and a researcher at the Atlantic Cancer Research Institute in Moncton. Dr. Paré has authored or coauthored over 175 scientific publications and holds 13 patents. He spent a considerable portion of his distinguished career studying microwave technology. With the support of NBIF, he began to uncover new applications in the medical field, particularly as relates to the treatment of cancer.
Research done at New Brunswick's universities, colleges and institutions is vital for the province's economic prosperity. This kind of research leads to new products and methods for solving problems and helping people. Dr. Paré's research explores how medical devices can use microwaves to remove cancerous tumours with minimal harm to the surrounding tissue.
Millions of people worldwide get cancer each year, and it's one of the top causes of death. Sadly, most people know someone close to them who has been touched by cancer.
Dr. Paré is working on a medical device that uses a narrow wand and an injection of ethanol to convey and control microwaves into a tumour, eliminating it from the body. It's a much less destructive process than other approaches to destroying a tumour, including chemotherapy, radiotherapy or surgery. The technology developed by Dr. Paré can be applied to a range of cancerous tumours, not just one type of cancer, making it a highly desired solution by oncologists and other healthcare professionals. Simply put, the device is like a magic wand with the potential to zap cancerous tumorous at the flick of a wrist. Imagine the difference that could make to the people with cancer in your life.
According to Dr. Paré, the early results of the technology look promising. He has filed patents on the technology which will undergoclinical trials. Dr. Paré's peer-reviewed research shows, in initial studies, that this new solution for removing tumours creates less damage to surrounding tissue. This means that a patient could return to work after cancer treatment in days, rather than weeks or months for traditional approaches. Dr. Paré's work has the potential to be a game-changer, which is why it has garnered attention across the scientific community and pharmaceutical companies. The next steps for turning this magic wand into reality include exploring joint development opportunities with these companies and continuing clinical trials on the microwave technology. If all goes well, New Brunswick could soon be the epicentre of a powerful new methodology for cancer treatment.
Dr. Paré is an outstanding example of the kind of research being done in New Brunswick. He credits funding from NBIF for allowing him to develop this innovative new medical technology. NBIF supports New Brunswick researchers with close to $7 million distributed every year, from Research Chairs like Dr. Paré to funding for labs, equipment, and scholarships for graduate students.
That's a smart investment in the talents and ambitions of New Brunswickers. We know it pays real dividends and improves the quality of our lives and the length.