Mobilizing Knowledge to Support Canada's Innovation Agenda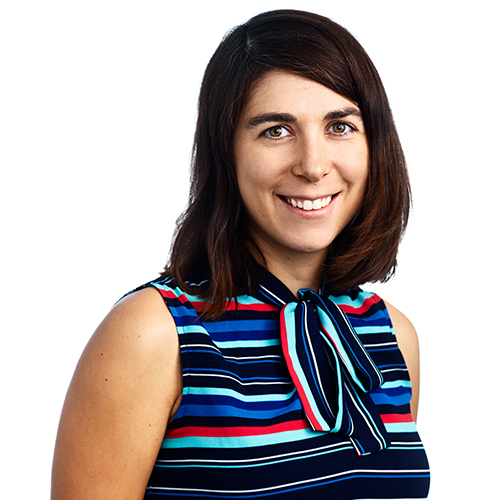 Laura Richard
Director of Research
Academic researchers have a deep thirst for uncovering new knowledge. Sometimes that knowledge is a building block that helps improve our understanding of the world while other times, that knowledge is something more tangible, ready to be used by society or industry. Regardless, every researcher wants the knowledge they uncover to have an impact in the world, and as such want to share their discoveries with the people it will benefit.
That isn't easy.
Summarising the findings of a complex research project and communicating those results to a non-specialist audience – a task called "knowledge mobilization" – is often exceedingly difficult. There are a number of organizations and individuals that help with knowledge mobilization, and I'd like to highlight one of these groups in particular: the AGE-WELL National Innovation Hub Advancing Policies and Practices in Technology and Aging, (or APPTA for short.) APPTA is a partnership between AGE-WELL NCE, Canada's aging and technology network, and the New Brunswick Health Research Foundation (NBHRF), and their mission is to advance evidence-informed decision-making that positively impacts the lives of older Canadians.
APPTA bridges the gap between research and implementation in a policy context, providing public officials with evidence-informed decision support tools for public policy development. Their work focuses on mobilizing the power of research, technology, and collaboration to drive policy innovation that improves the future of aging in Canada.
We first started working with APPTA and their AGE-WELL funders at the AGE-WELL Conference in Moncton last year, where we brainstormed new routes for how together we might take New Brunswick's aging-related innovations further. In June of this year, we helped AGE-WELL deliver the Atlantic Canadian National Impact Competition, a start-up competition aimed at finding new technology to support healthy ageing in Canada. In the spring, our partnership with APPTA deepened when we launched our COVID-19 research fund. The COVID-19 research fund provided a total of $1.2 million to New Brunswick researchers exploring the pandemic's health, economic and social impacts. APPTA will be providing successful researchers with tools and opportunities to ensure successful knowledge mobilization of their findings to national policy decision-makers.
Candice Pollack, Executive Director of APPTA has said in our conversations, "We work better when we work together." She told me that by working together with us and other stakeholders, they can help the research conducted in Canada to have a meaningful impact. We both want to help New Brunswick's researchers take their results outside of academia and use them to shape the public policy environment around health and aging. By broadly sharing research results, we provide opportunities for connection and exchange and create momentum for innovation right across Canada.
A great New Brunswick example of this principle in action: eNable Analytics is a Fredericton-based start-up that uses innovative machine learning and next-generation assistive devices to track information about balance, mobility, and behaviors in aging individuals. This allows for continuous monitoring, assessment and engagement which in turn gives seniors and their loved one the peace of mind needed to support aging in their own homes. That means seniors live happier lives by spending more time in their own homes, as well as reducing the strain on the province's nursing homes. eNable Analytics flowed directly from the NBIF supported research of UNB's Dr. Erik Scheme and his graduate student, Alex Roberts. The company also tied for first place in the AGE-WELL Atlantic Canadian National Impact Competition.
This kind of knowledge transfer and mobilization are key to successful innovation. Academic research done by researchers in New Brunswick's universities, colleges and institutions can help set the stage for how we innovate public policy decision-making in our province, as well as across the rest of Canada. So, working with APPTA helps validate the Return on Investment (ROI) of research supported by NBIF and other organizations across Canada. They play an invaluable role in ensuring that research is shared and used to create evidence-based public policy.
We're lucky to have them based here in New Brunswick.