Avrij Analytics is Playing
in the Big Leagues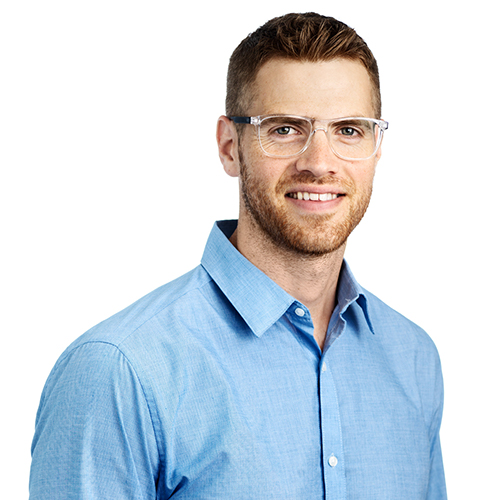 Thomas Bird
Investment Manager
Professional sports teams invest heavily in player development, especially the rookies who are the franchise future. This investment includes comprehensive assessments of the impact of the double-edged sword we call social media and fan engagement on player performance. The onset of the COVID-19 pandemic has forced teams to change how they perform these assessments while delivering Rookie Development Programs. So, tools that offer insights beyond simple "brand value metrics" provide teams with valuable information at a time when rookies are isolated, and engagement with fans is exclusively online.
How do teams in the National Football League and Major League Baseball find a technology ready to use during these challenging times? They look to an innovative start-up company in Fredericton, New Brunswick; Avrij Analytics.
Avrij Analytics has re-imagined how social media is used in the entire college and professional player recruitment and development life-cycle—creating an "AI Enabled Social Listening Platform." The platform can collect and analyze millions of player and fan text, emoji, photo, and video posts. It then analysis and identifies themes and topics that directly challenge the player, the team, or the league. During this current pandemic, the platform provided team staff with accurate and timely information about the rookies' concerns and possible misinformation shared among players. The platform protects an athlete's personal brand while helping teams optimize their recruitment and player management.
During the 2019 sports season, professional sports organizations benefited from using the Avrij Analytics platform. As changes to professional sports continue to happen, Avrij has added top sports domain talent to their team. Former Buffalo Bills Director of Football Administration Don Purdy, and Jerry Butler, Clemson Graduate and former Buffalo Bills Wide Receiver recently joined the team at Avrij to work more closely with the NFL League Office. While this work continues, Avrij is adding New Brunswick staff to address sales and support in College Athletics and Administration. Several Division One Schools have expressed interest in the platform as they determine what campus life and sports look like during a pandemic and social unrest.
I've been working with Avrij Analytics for a while now. We made our first investment in 2018 and made a follow-up investment in 2019. I have been consistently impressed by the strength of the technology and their management team's resilience in building relationships with big-league organizations.
Even though the COVID-19 Pandemic has thrown a wrench in the business plans of many companies. Avrij Analytics continues to find critical ways to provide value when it is not business as usual for vendors and customers. Building on the momentum in professional sports, they will be introducing a new application built on their platform called Campus Barometer.
Campus Barometer is designed for college administrators and athletic directors to understand better students' concerns that may prevent them from participating in sports, attending classes, or remaining in school full term. The app is unique in how it analyzes and reports on Campus-wide social justice and health and wellness concerns. This new platform is incredibly timely and designed to remove roadblocks for college administrators as students face a new academic year or begin a career.
In less than two years, the company has secured national partnerships, built a high caliber team, and created a new platform to support its network during a global pandemic. Our team is confident that we'll see continued growth and expansion from them.
Best,
Thomas Bird
Investment Manager