Q&A – Exploring the Loneliness that Came with COVID-19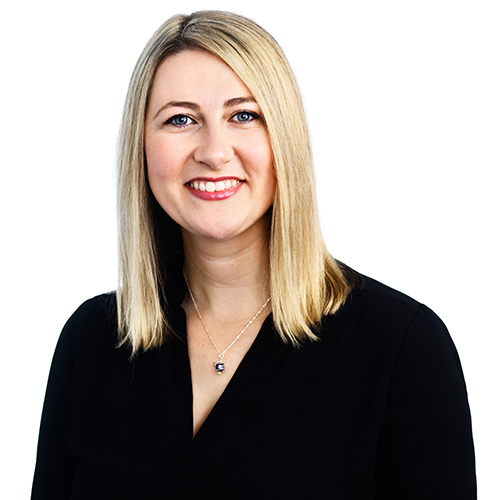 Hilary Lenihan
Research Development Officer
It's been very clear to many that a side effect of COVID-19 is the loneliness that people have felt being physically and socially isolated from their close family and friends, especially those residing in long-term care facilities. For months, many people were unable to visit with their families living in these facilities. A phone call or FaceTime is a poor substitute for someone sitting beside you, holding your hand, or hugging you.
This isolation of social and physical interaction with family and friends creates tremendous stress and anxiety for all.
That's why the Université de Moncton's Dr. Suzanne Dupuis-Blanchard and Danielle Theriault set out to explore a project entitled "Perception, Consequences and Mediation of Social Distancing in Older Adults in the Community and Physical Distancing in Families with a Relative in an LTC Facility During the COVID-19". Suzanne's project is one of 27 research projects in New Brunswick that received funding through our COVID-19 Research Fund, a fund that was designed to support COVID-19 related research.
Our team asked Dr. Dupuis-Blanchard to share with us in a Q&A session more about her research, providing insight into its importance and the potential impact it will have for New Brunswickers.
Q: Why did you undertake this study?
A: Given our experience with older adults, we immediately knew that physical distancing restrictions would impact them in many ways. We will focus on two groups based on other research we are doing: older adults living in the community outside of a long-term care facility, and family members who could no longer visit and provide assistance to their loved one living in a nursing home or other long-term care facility. Our research will assess the short-term impact of this situation and then return to these participants in six months' time to explore the longer-term impact."
Q: What are you anticipating you'll uncover?
A: We expect to learn how older adults living outside long-term care facilities dealt with the loss of services that were deemed non-essential during the height of the pandemic. We want to understand how they compensated for that loss. We also expect to hear how families faced considerable anxiety and stress about not seeing their loved ones in a nursing home. This understanding will help uncover new ways to overcome this situation should something similar occur again.
Q: What are you aiming to achieve with this research?
A: The COVID-19 pandemic has highlighted many of the faults in the ways our society cares for older adults. This study will help policymakers, nursing home administrators, non-governmental organizations, and many others shape future policy around essential services and visiting during the next wave of COVID-19 or a similar crisis in the future. Our research will help determine what types of support we should enhance to ensure older adults have what they need.
Q: How does the funding you received through the NBIF COVID-19 Fund help with this research?
A: We are grateful to NBIF for the funding we have received. We likely would not be able to undertake this critical research without it. It allows us to employ students as research assistants. Having students engaged in the research process provides them with an opportunity to develop new skills but also creates awareness around issues pertinent to ageing during this pandemic. What's more, the competitive peer-reviewed funding gives credibility to the research and provides new avenues for disseminating the knowledge we uncover.
Dr. Dupuis-Blanchard and Danielle Theriault's research will improve the lives of seniors and their families. Our team is proud to support this project that will contribute to assessing the social impacts of COVID-19 on our most vulnerable populations. We look forward to hearing future updates from Dr. Dupuis-Blanchard on this project.