Addressing the Complex Social Problems Facing New Brunswickers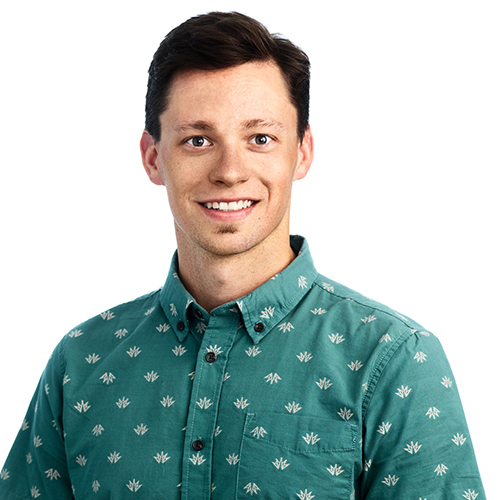 Alec Manley
Research Development Officer
Enacting systematic or large-scale change isn't easy. With new approaches to addressing some of New Brunswick's economic, social, and cultural challenges, social innovation is seen by many as a path forward. Briefly, social innovation is a multidisciplinary approach to solving complex problems that bring fresh thinking and novel approaches to the task at hand.
In the spring of 2019, we (NBIF), in partnership with the New Brunswick Social Policy Research Network, roll out a new Social Innovation Research Fund, that offers ups to $50,000 for a single research proposal to help New Brunswick researchers, organizations and communities tackle these types of concerns.
Our Social Innovation Research Fund allows communities and organizations to work directly with researchers at New Brunswick universities and colleges to support the development of new ways of thinking to address concerns that have often existed for many years. This fund fills a gap in our provincial research landscape as a lot of federal funding in social science and humanities research requires matching funds. Before the Social Innovation Research Fund (SIRF) launched, this wasn't in place in New Brunswick. Responding to feedback from the research community, we wanted to fill this void with the SIRF and facilitate many social innovation research projects that would not have gotten off the ground before.
The SIRF has clear criteria – successful applicants will demonstrate how their project will yield economic impact, improve the quality of life within the province or a community, and address an environmental or social problem. With two rounds completed and a third planned for fall 2020, we have heard a lot of positive feedback from the province's research community. Researchers are anxious to access funds that help them work with community organizations, non-for-profits, and other issue-driven groups. They want to address concerns that might not otherwise receive attention and leverage our province's stellar social science and humanities researchers' interdisciplinary expertise.
The fund has seen two rounds of projects awarded, and what strikes me is how many of the projects awarded seek to address some of the most pressing issues facing New Brunswickers.
We've seen projects focused on:
exploring new means for healthy aging and supporting caregivers,
using Virtual Reality to promote social inclusion and diversity in sports,
seeking to understand the environmental and economic vision of New Brunswick's 42,000 private woodlot owners,
considering the impacts of resource development on those living near such projects;
the retention of immigrants in New Brunswick and many more complex social and environmental issues.
These projects involve exciting, eye-opening work that defies easy labels and are often rewarding to be involved in and these projects seek to help some of our province's most vulnerable residents.
These projects and the researchers, community organizations, and students involved with them are looking into the heart of some significant issues we're facing as a province. Their interest in these gaps in services, unanswered questions, and unheard voices are what makes me proud to have been able to assist this fund in getting off the ground!