Gray Wolf Analytics is Taking Bitcoin Mainstream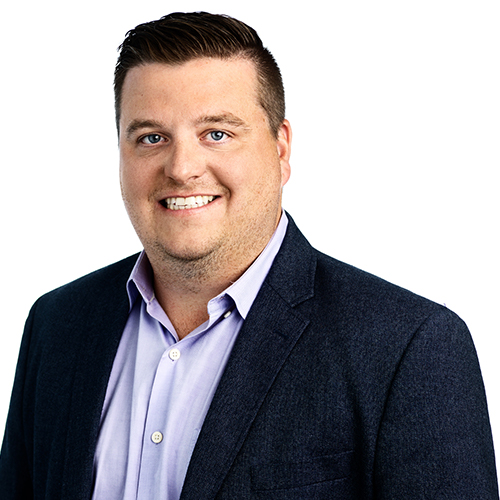 Ray Fitzpatrick
Director of Investments
Fredericton's Gray Wolf Analytics makes a strong case for the link between academia, innovation, and economic prosperity.
They are a start-up company that is a spin-out from UNB's Technology Management and Entrepreneurship Center (TME). Center lead Dr. Dhirendra Shukla pitched the concept to participating entrepreneurs to help find a solution that allows financial and intelligence organizations to navigate the complex and quickly changing world of blockchain and cryptocurrency analytics. Dr. Shukla was so impressed with the progress made by these entrepreneurs that he joined the company, Gray Wolf Analytics, as a Co-Founder and CEO.
Led by Dhirendra Shukla, Gray Wolf was founded with the need to bring more visibility to the flow of virtual transactions on Cryptocurrencies. You've likely heard of bitcoin, which is the first and most well-known cryptocurrency. Cryptocurrencies are a form of peer-to-peer digital currency that operates independently of national monetary systems. Cryptocurrencies are powered by Blockchain, a digital ledger and record-keeping technology that is now finding applications far beyond digital money. Gray Wolf Analytics uses Artificial Intelligence to help financial organizations and cryptocurrency exchanges identify and eliminate criminal activity on cryptocurrencies.
Think of it as cybersecurity for financial transactions, a vital requirement in fully realizing the benefits of cryptocurrencies such as bitcoin by allowing financial institutions and exchanges to work with them.
We (NBIF) first started working with Gray Wolf when they were a Breakthru 2019 applicant. They were semi-finalists, attended both our boot camps, and worked with our team closely to evolve their business plan and business pitch. After that, they entered the Fredericton Energia Ventures accelerator program; this was when we made our first investment in their seed funding round. The company was pre-revenue, meaning it was still working to validate its technology through an early adopter program. As luck would have it, one of the other participants in the early adopter program was an American bitcoin exchange, which allowed Gray Wolf to learn quite a bit about improving their technology-based efficacy on working with this exchange.
If Gray Wolf cracks this market, the implications could be huge. The company could help transform the entire global monetary system.
These kinds of world-changing opportunities are rare. We need more programs like UNB's TME to bring enthusiastic entrepreneurs and technologists together to make innovative things happen. We recognize that TME is an entrepreneurial hothouse that creates an environment to collaboratively develop and test new ideas and bring them to the market.
NBIF has been a big supporter of the TME program. Our Director of Investments, Ray Fitzpatrick, teaches a course in the program while other NBIF team members have been judges for start-up competitions, guest lecturers, and more. We've also provided funding for several research efforts. Programs like TME around the province are crucial to creating a brighter future for New Brunswick.
Will Gray Wolf change the world by enabling the mainstream adoption of a technology that is currently taking the current global financial industry by storm? That remains to be seen. But the team will continue pushing their technology forward, learning and adapting as they go. We know they have the passion, skill, and technological prowess to make it happen, another reason why we're proud to have them as a part of the NBIF portfolio.