A BlueJay Breakthru In New Brunswick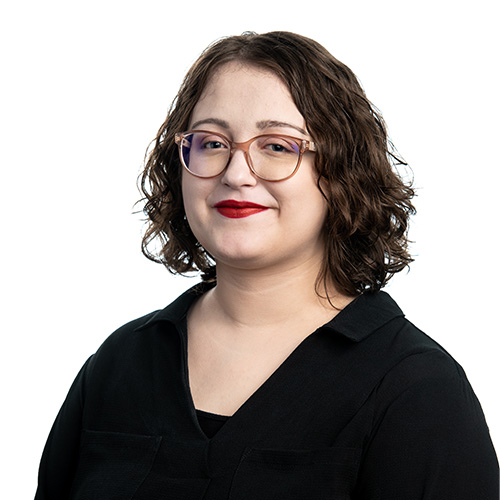 Holly Ayles
Investment Analyst
Our biennial Breakthru event is a start-up competition, traditionally hosted as a formal gala event, with industry professionals, network connections and more. It encourages the creation and development of entrepreneurial, innovative business ventures in New Brunswick, giving participants a unique opportunity to access start-up capital, mentoring, and support to help launch their businesses.
This year, Breakthru took on a much different appearance. Some might have initially thought it was directly tied to the COVID-19 pandemic and how the landscape of in-person events have changed. This isn't the case, though. For 2020-2021, we chose to strategically downsize the execution level of the competition and spread the funds in a broader capacity, allowing us to host several smaller, more intimate regional competitions. This shift allowed us as a funding organization to reach earlier stage companies with smaller cheque sizes. Why? Because these companies are at the perfect time in their lifecycle to commercialization where they would receive the most from the support.
We're happy to say that the first competition is now complete! It was held entirely virtually as a French-language competition in partnership with the Université de Moncton Centre Assomption de recherche et de développement en entrepreneuriat. Three finalist start-ups competed for the top prize of a $25,000 investment based on a video pitch, a pitch deck, financial projections and a question and answer period with the judges.
Today we're officially announcing the winner: BlueJayDB.
BlueJayDB was founded by U d M professor Dr. Eric Hervet and graduate student Mathieu Brideau, with the support of students Mohamed Camara and Samuel Verrier. Their technology, developed through research undertaken at the university, integrates different databases – finance, HR, engineering, and more – to help businesses and governments to access their complex data more efficiently while saving time and money.
Databases represent a vast market with some of the biggest names in technology on the hunt to solve the complicated problem of database integration. Dr. Hervet and Mr. Brideau have developed a novel approach to solving this real-world data integration problem, with a prototype already in an advanced stage of development. They intend to create a New Brunswick-based spinoff with software developers, further expanding on this idea to ultimately sell a software solution or enter into a licensing agreement. This is the kind of high value, sustainable economic development New Brunswick needs. Breakthru judges saw great potential for this technology, and we look forward to watching this start-up evolve.
Adding a little more validity to the company's potential success, Breakthru isn't our first time being exposed to Dr. Hervet and Mr. Brideau. We funded them through our Lab-To-Market Fund, where we work with researchers in our province's universities and institutes to develop new or improved technologies that address specific problems which can then be commercialized. Our funding supported BlueJayDB in the development of their database management system (DBMS).
We don't take our investments lightly. Dr. Hervet and Mr. Brideau are a great example of this principle in action – supporting them is strategically working towards helping them reach commercialization, which in turn helps create jobs and further opportunities here at home.
Are you interested in taking part in the next Breakthru competition? Keep following our website and social media channels; we'll be announcing upcoming virtual events soon!