NBIF launches $500,000 fund to help New Brunswick researchers commercialize early stage innovations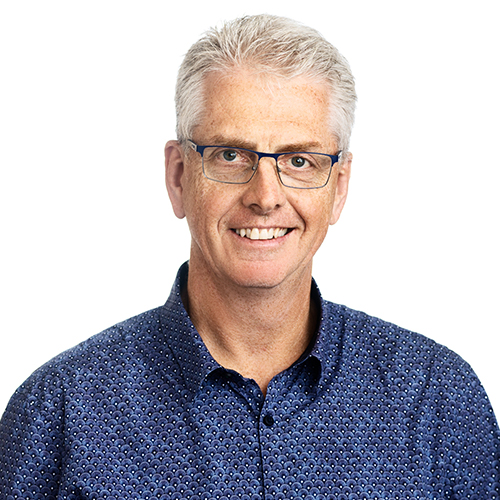 FOR IMMEDIATE RELEASE
December 7, 2020
The New Brunswick Innovation Foundation (NBIF) is pleased to announce the launch of the Early Stage Commercialization Fund (ESCF), thanks to support from the Atlantic Canada Opportunities Agency (ACOA). The fund will address gaps in the commercialization process by providing market readiness support for post-secondary researchers as they transition from applied research to business start-up.
The Government of Canada, through ACOA's Regional Economic Growth through Innovation (REGI) program, has contributed $500,000 to NBIF to pilot the ESCF for New Brunswick researchers.
"We are committed to supporting innovative partnerships that will strengthen Canada's power to commercialize new local products and solutions," said René Arseneault, Parliamentary Secretary to the Minister of Economic Development and Official Languages (Official Languages and ACOA). "NBIF's Early Stage Commercialization Fund will encourage collaborations that will help narrow the gap between the beginning of the commercialization process and market readiness. The resulting outcomes will benefit the entire region for years to come and will contribute to Canada's economic recovery."
The ESCF will contribute up to $50,000 per project to New Brunswick post-secondary researchers pursuing entrepreneurial opportunities. Researchers can use the funds for market entrance strategies, business planning, and intellectual property protection. All research projects must demonstrate readiness to advance a technology that has achieved or is close to reaching a prototype, or proof of the concept stage.
"Typically, academics are not equipped with pitch decks, venture plans, market awareness or financial projections. This is a common roadblock on the venture side of our business, as most researchers work with an entirely different, yet equally important set of skills," says Ray Fitzpatrick, NBIF Director of Investment.
In addition to receiving financial support through the ESCF, eligible candidates will gain access to resources and mentorship throughout the early stages of commercialization.
Regional collaboration is moving innovation forward
To deliver this funding program, NBIF will leverage the expertise and experience of Innovacorp, an organization that has been successfully running the ESCF program in Nova Scotia since 2005. Innovacorp's support has been instrumental in developing this program in New Brunswick.
"NBIF and Innovacorp know that start-ups can help transform our region's economy. We also know post-secondary researchers are behind some of our most promising technology ventures. It'll be great to work together with NBIF to help move more university and college innovations to market," said Malcolm Fraser, president and CEO of Innovacorp.
Innovacorp successfully operates its ESCF with funding from the Province of Nova Scotia. Recognizing the success of this program, Dr. Laura Richard, NBIF Director of Research, made the initial connection to learn what makes the ESCF work so well and to develop a similar fund in New Brunswick.
"We wanted to find a way to help researchers as they move into the world of business. Most traditional funding models assist with applied research but draw the line at commercialization support. However, this often leaves researchers with invalidated technology that is not yet ready for venture capital financing. By bridging this funding gap, we hope to give New Brunswick researchers an edge in turning their research into lucrative commercial opportunities," says Dr. Richard.
"This is a program for our research community, built on the strength of our partnership with ACOA and Innovacorp. We are working to develop a culture where commercialization and technology transfer is a routine part of the research process. The faster we bring these projects to market, the sooner we put them to work improving our economy," says Jeff White, CEO of NBIF.

This fund opens for applications in January 2021. See our website for more details.
Contacts:
Angela Pyne, Marketing & Communications Manager
NBIF
Telephone: 506.452.7208
angela.pyne@nbif.ca
Ann Kenney, Senior Communications Officer
ACOA New Brunswick
Telephone: 506.260.2193
Ann.kenney@canada.ca
Dawn House, Client Engagement & Communications
Innovacorp
Telephone: 902-424-8670
DHouse@innovacorp.ca
About the New Brunswick Innovation Foundation (NBIF)
Since 2003, NBIF has been a launchpad for some of the region's most exciting, innovative companies. With over $100 million invested, plus $457 million more leveraged from other sources, the NBIF has helped create over 113 companies, fund 494 applied research projects, and recruit 75 professors to the province.
NBIF's portfolio companies and researchers span a wide range of industries, including advanced manufacturing, life sciences, and environmental technologies that help us build a cleaner, greener society. As an independent, non-profit corporation, all of our investment returns go back into the Foundation to be re-invested in other start-ups and research initiatives.
About the Atlantic Canada Opportunities Agency (ACOA)
ACOA works to create opportunities for economic growth in Atlantic Canada by helping businesses become more competitive, innovative and productive; by working with diverse communities to develop and diversify local economies; and by championing the strengths of Atlantic Canada. For more information, visit ACOA.