Women's Equality is Possible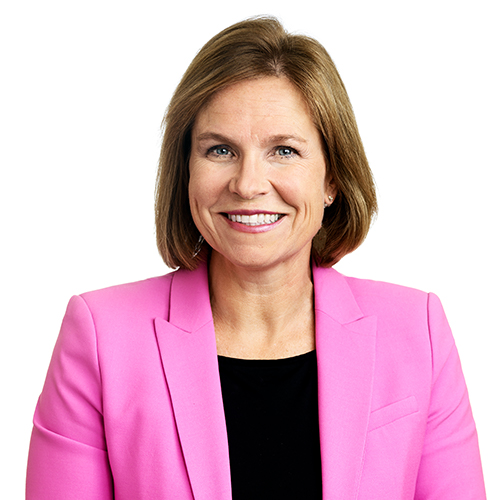 Cathy Simpson, NBIF Board Chair
CEO, TechImpact
If this past year has taught us anything, it's that the impossible is, in fact, possible. As the first anniversary of COVID-19's arrival in Canada approaches, we can see how much the pandemic has altered our lives. The profound and sweeping changes we've made in our personal and professional lives were previously unimaginable.
And yet, here we are. We did it.
This ability to make significant change gives me hope, not just that we can respond to a pandemic with empathy and adaptability, but also to bring that same broad sense of the possible to other parts of our society, including gender equality. It's fitting that the UN Women's theme for this year's International Women's Day is "Women in leadership: Achieving an equal future in a COVID-19 world."
The goal of equality for women has been long-sought yet elusive. Change has been too slow, too incremental. The incredible gains made by our mothers and previous generations have not resulted in equality for women in many areas, including in positions of leadership.
This shows in many ways, from the pay gap and the dramatic underrepresentation of women in senior roles in business and government to the subtle and explicit ways girls and women are taught to think and talk about themselves.
As a woman in tech, a field, like so many, that continues to be male-dominated, achieving equality and having more women leaders is very important to me. I am committed to lending my voice and actions to create change, something I learned early on from my mother, Alverna.
Mom was my first feminist mentor. As a young girl growing up in rural Nova Scotia, I saw her studying women's equality at university, teaching adult literacy, and building programs in our small community to help women get out of poverty and into the workforce.
I didn't fully realize her work's economic implications at the time, but I certainly understand it now. She was getting women–and, as a result, their families–out of poverty. She was building leaders in the community and change agents in their households.
Equality for women isn't just good for women– it helps everyone. Along with economic benefits, research has proven that diversity achieves better outcomes. We should all want women to become business owners, entrepreneurs, activists, presidents, prime ministers–the list can go on and on.
So, what can each of us do to contribute to an equal world, to raise awareness of bias, and take action to create change? First, get educated on the issues and challenges. Become more aware of the problems, and choose to be part of the solution. That might mean sponsoring a woman in a leadership role, investing in her company, or being part of or initiating discussions about equality.
For me, it means facilitating Step UP, a program for high school girls to help them achieve their potential and meet amazing women doing extraordinary things in STEM, entrepreneurship, and leadership positions.
It has never been more critical that girls understand the power of their voices and that they, too, can be agents of change. When girls see women in leadership positions, they see possibility. They can imagine themselves around that table, in that room, sharing her voice, leading change.
As we continue through this pandemic and do the hard work of rebuilding and strengthening our economy, we need all hands on deck. There is no going back to what life was like a year ago. That doesn't exist anymore. Change is required–we need new thinking, determination, collaborators, and community builders. We need everyone to bring innovative and creative solutions to our complex problems as we adjust to our unique and shifting circumstances. Those businesses that prioritize diversity, inclusion, and collaboration will be better situated to solve the issues that lie ahead.
So, on this extra-special International Women's Day, I ask: what are you going to do to promote equality and advance female leaders? We now know that change is possible. There is no time like the present, no one better to start this than you.
---
If you haven't entered the Quber International Women's Day contest and nominated a women in your life who taught you a financial lesion. Get the full details here.