Navigating Through a Crisis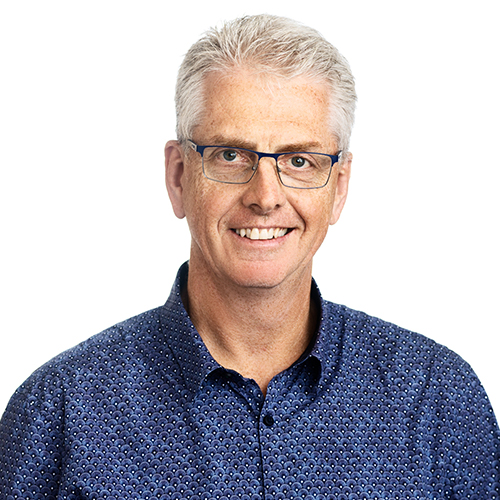 The COVID-19 crisis has caused tremendous damage to the global economy in general and to many start-up companies in particular. This has hit so quickly that many businesses are reeling, unsure what to do next.
I recently spoke to a group of NBIF's portfolio company CEOs. For some, the crisis is driving new opportunities – they are busier than ever. Others are still waiting to see what the impact will be on their business, and still others have seen a sharp and immediate drop in revenue.
There are three areas that I recommend start-up CEOs pay attention to as they navigate this crisis.
Liquidity Will Tighten
Start-up companies rely on venture capital and other investment to drive aggressive growth. That capital may become harder to access for many start-ups as VCs and other investors direct their funds into helping their existing portfolio get through this crisis. Unless you are well advanced in the due diligence phases, it seems unlikely that many new investments will take place in the coming quarter. There is just too much uncertainty. And given what's happening in the public markets, the amount of angel investing is likely to drop too as many high-net-worth individuals have seen their portfolio's value slashed.
Those companies that are surviving or even prospering through the COVID-19 crisis will require additional funding to fuel growth. But engaging with new investors will be hard to do when face-to-face meetings and facility tours are impossible. We anticipate that Series A rounds in North America will contract over the next quarter. Many companies will need to pull back on spending, work closely with their current investors and set aside more time to secure that next funding round.
Hanging On To Talent
Building a high growth start-up generally requires two things – a great product or service, and a great team. Finding those talented developers, sales pros, executives and other staff is one of the biggest challenges facing start-up founders. Companies whose high growth trajectory has been interrupted and who are having trouble securing additional investment might have little choice but to cut their payroll.
For some, this will be devastating. They have spent years finding and hiring the right kind of talent to fuel their growth. Layoffs will harm their future growth potential and their attractiveness to new investors. It is important that founders do everything they can to hang onto their key team members, even as cashflow tightens.
It is a time to reach out to other CEOs, our team at NBIF and others who can help. Consider new ways to optimize talent across companies. One company's problem may be the solution for another company's problem in the short term. Also consider how best to get everyone back to normal when this crisis has passed. This  type of thinking and initiative needs strong, committed, open leadership, but it is a proactive step that CEOs can take to keep their company strong.
Finding Help
To date, what we know about the federal and provincial government programs are coming fast and furious and evolving daily as more details are released. Start-ups will need to navigate through these programs. Reach out to your accountants and investors to gather insights. In New Brunswick, Opportunities New Brunswick has developed a web site with tools and webinars to help companies keep up with the changes and support programs.  Some programs may not be as helpful to start-ups as hoped while others may help employees. The wage subsidy program, for example, will provide up to 75 percent of an employee's salary, up to $58,700, but only if the company can show its revenues declined by 30 percent over the same month in 2019. This will prove difficult for high growth scaling SaaS companies, where bookings is the leading indicator of growth or loss in revenues versus year-over-year revenue measurements.
Start-ups are unique in the business community. The Canadian Venture Capital and Private Equity Association and the  Council of Canadian Innovators are working with the federal government to establish programs that reflect the specific needs of start-ups. It is vital that we unlock new funding sources for these companies so they can ride out the COVID-19 crisis and emerge, ready for growth, on the other side. The next Radian6 or Shopify is out there. We can't let them fail.
The good news in all this is start-ups are nimble, responsive organizations. CEOs in start-up companies are familiar with making decisions quickly without having all the needed data. Those skills will be in-demand in the coming weeks, and perhaps months.
This is an unprecedented situation. NBIF is here for our portfolio companies and we will do everything we can to help you get through this. Seek opportunity where you can, control spending where you can and find help where you can. There is a path to the other side.
Cheers,
Jeff White
CEO – NBIF