Two Breakthru-Newcomer participants WIN
$25,000 SAFE Investment & Accelerator Program Acceptance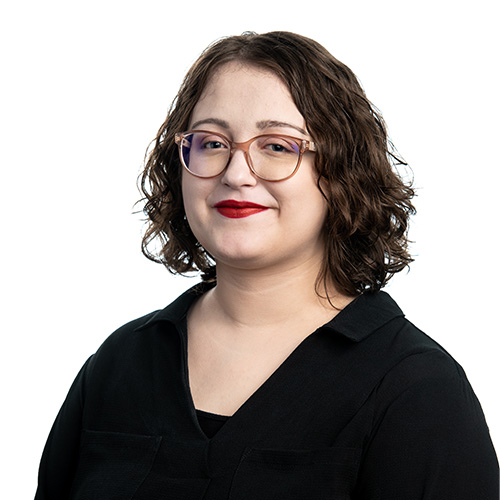 Holly Ayles
Investment Analyst
Our most recent Breakthru virtual event Breakthru-Newcomer, a partnership we formed with Planet Hatch, the University of New Brunswick (UNB) and the New Brunswick International Students' Association, wrapped up on Thursday, May 20th with two grand prize winners.
In mid-April we encouraged entrepreneurial New Brunswick-based international students and newcomers pursuing a new and innovative venture in N.B. to participate in the competition. They received the unique opportunity to access start-up capital, mentoring, and support across the virtual bootcamp and finale, as well as to compete for start-up capital.
The final live virtual competition saw record-high participation from NB-based international students and newcomers. We had 36 teams pitch innovative business ventures to our 15 judges and mentors with diverse experience and industry backgrounds.

That's…
• 75 participants
• 23 judges, mentors, & speakers
• 24 international student teams
• 12 newcomer teams
For an overview of the teams and program partners, click here.
Entrants to the competition competed in 1 of 2 streams (Newcomers or International Students) for the chance to win 1 of 2 grand prizes:
First Place: Newcomer Stream– $25,000 SAFE investment and acceptance into Planet Hatch Newcomer Startup Accelerator program (no fee)
First Place: International Student Stream– $25,000 SAFE Investment and acceptance into Planet Hatch International Student Startup Accelerator (no fee), support for applicationed for Permanent Residency for up to 5 co-founders and their immediate family

Additionally, in the International Student Stream, participants who are registered UNB students had the chance to win UNB Entrepreneurship Internship Awards
The two grand prize winners were announced at 3:30 p.m. on Thursday, May 20th, in front of a live virtual audience. We official made the announcement on Friday, May 21st and today we're happy to once again share these details.
Congratulations to the winning teams:
Grand Prize Winner Newcomer Track – HomeSchoolToGo a virtual education solution for parents who want to spend more time with their family while raising children integrally and offering them international opportunities. Their ambition? To become the heart of a global community formed by a family striving to prepare children for a future of concord evolution.

Grand Prize Winner International Student Track – Brain Tumor Segmentation in MRI image with Xilinx FPGA. Medical segmentation is additionally utilized for building anatomical chart books, deciding states of different tissue structures and following obsessive changes in the anatomical structures over the timeframe. The principal target of therapeutic picture segmentation is to give the divided picture that permits the specialist or clinician for better representation subjectively for shapes and relative places of a complex anatomical structure of the human brain inside and furthermore to precisely quantify their volumes quantitatively. The team builds up an efficient brain tumour segmentation using enhanced canny edge detection with modified watershed segmentation (MWS) in FPGA implementation.
UNB Entrepreneurship Award Winners
Our partnership with Planet Hatch, UNB and ISANB for Breakthru-Newcomer has resulted in developing a holistic program designed to support newcomers and international students throughout their entrepreneurial journey. This collective approach aims to encourage innovative ideas and break down barriers to success. Access to capital, tailored business acceleration support, and creating viable permanent residency pathways are essential components to this strategy.