Return to the Academic Semester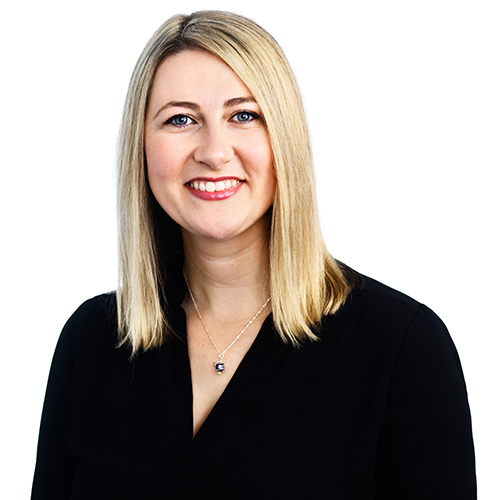 Hilary Lenihan
Research Development Officer
It's a challenging time for university students and professors alike as the global pandemic has upended many of the traditional ways of teaching and learning. Through data we have collected from our partners and the various Atlantic Canadian reports, we know that New Brunswick universities have seen a dip in undergraduate enrollment, most likely due to the pandemic, but this has been offset by increases in graduate studies throughout the province. Very few graduate students in the province deferred federal Tri-council scholarships, which means these students have decided to continue their graduate studies and there will be no gap in their education or research. Online learning has presented its own challenges, but it also opens new doors for people who were previously not able to pursue continued education through the traditional in-person model offered by most of NB's post-secondary institutions.
There was concern amongst graduate students about their academic research employment, something vital to helping students pursue advanced degrees. Most professors have found ways to continue to pay students throughout the closures and are actively seeking new funding for students to complete their research work. Students are also finding ways to maintain their positions as research assistants with the help of their professors, like rotating shifts in labs or doing surveys online instead of in-person. NBIF has also launched a COVID-19 Emergency Fund to help fill the breach by awarding over $300,000 to extend student research positions.

The COVID-19 crisis has required quick-thinking and decisiveness to navigate effectively. Here in New Brunswick, innovative faculty like Dr. Kenneth Kent, Director of the IBM Centre Advanced Studies – Atlantic at UNB and NBIF's 2020 Star Mentor of the Year, were quick to adapt to this new reality of online learning. I recently spoke with Dr. Kent about the challenges and unexpected opportunities for graduate students created by the pandemic so that we could share with our network a high-level look on the current state of the academic semester in just one of our province's universities:
University has been back in session for nearly a full academic term now, what does this year look like for graduate students with online learning, lab time an in-person collaboration?
Online instruction is offering a different approach to learning and research for graduate students. In Computer Science, we have resorted to a fully online learning approach. Thankfully we are one of the better equipped units for dealing with online learning as almost all the professors and students have previous experiences to draw on. Overall, I would say that it has been a very smooth transition with some minor ups and downs.
How does remote instruction impact the way you teach your students?
My experience thus far is that asynchronous classes are best for allowing students to absorb the material when it is best for their schedule. But there is no substitute for live back and forth discussion on topics. As such, the approach I have taken is to pre-record lectures for the week and post them for asynchronous learning, then class time during the week is used for Q&A. This approach gives the benefits of both approaches. The only caveat is that one must be careful not to dominate the student's time by doubling down on lecture time and taking away the time from students to exercise the material that they are learning.

From the student's learning perspective, the hardest part is the missing informal peer evaluation of self progress. We continuously assess ourselves when learning by talking about how we are doing when taking a course. There is a certain sense of relief when we overhear others leaving a classroom and saying they also do not understand the material; likewise, the sense of urgency and focus when we overhear that others are understanding, and we are not. Some students are finding this to be a challenge and it is resulting in some surprises – both good and bad – when feedback on evaluations are received.
What are some of the new approaches that have been successful in this new learning environment?
A lot more meetings/texts/chat than previously!
UNB has used Microsoft Teams as its video conference platform. This also comes with a chat channel for each class/group. As such, it means students can reach out at any time and ask a question, request a meeting etc. As funny as it may sound, there is more of a connectedness now than before – or at least less of a barrier between professors and students.
To provide students a sense of team, we try to have at least two meetings a week to touch base and everyone in the research group is in a town hall chat group where we try to keep things lighter for people to reach out and socialize. Combined, we find these are helping to perhaps make the group more cohesive than before.
What about the projects you're currently working on – how are you pivoting to maintain momentum?
I am currently working on projects with IBM, Huawei, Google and NB Power. The largest impact on the projects thus far is recruitment. Many of the students that I recruited to come and start in Fall 2020 have decided to defer their start to January or September 2021 with the hopes that the pandemic will subside. Immigration rules around study permits and qualifying for the post graduate work permit after degree completion have been slow to develop. As such, international students have been cautious about starting their studies remotely, while it is supported and encouraged. The result of this is that the projects I have underway are experiencing slipping timelines on completion.
Are there positives you've found in this learning environment that you would like to see continued when restrictions are lifted?
Students are becoming more comfortable with pulling information. Off hour texts for information and requests for meetings are happening more frequently from students. As well, we are really learning ways in which meetings can be held online more efficiently and working from home in certain cases is possible. When the pandemic ends, I would really like for these to continue. Both have shaped the research of the student to be more independent but still supporting the student to pull/gather information on-demand thereby arguably making research/learning more efficient.
Thank you to Dr. Kent for taking the time to share his valuable insights.
Funding is available for researchers to hire graduate and undergraduate students this year through NBIF's Research Assistantships Initiative. This fund provides applied researchers with funding to hire undergraduate and graduate student research assistants.