CVCA Report Shows the Need for EDI Tracking Across the Innovation Ecosystem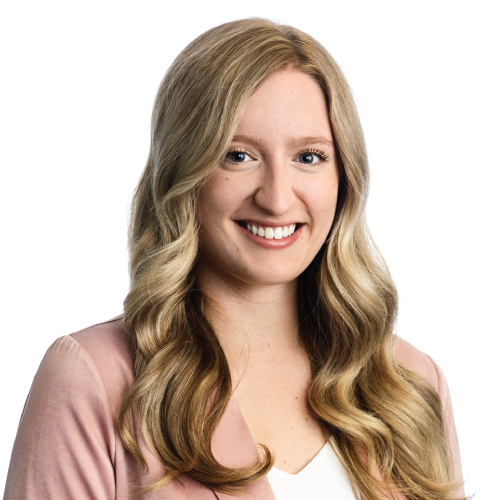 Sydney Rankin
Investment Analyst
At NBIF, when we invest in a company, we're not just funding an idea. We're investing in jobs and workplaces, helping create work cultures and, by extension, the social culture of New Brunswick.
That's a big responsibility, and we take it seriously.
Pride Month is a reminder, however, that we can do better. As a recent national report has shown, the LGBTQ2+ population is underrepresented among the VC community, as are women, visible minorities, and people with disabilities.
How does that lack of diversity and inclusion ripple out among startups?
That's a question we'd like to see the New Brunswick startup ecosystem tackle together. While we're engaged in industrial innovation, how can we also advance social innovation by promoting greater equity, diversity, and inclusion for all?
The first step is to measure the current reality. Fortunately, new tools and methods are emerging, some of them developed right here in the province.
The reality in today's VC firms
Earlier this year the CVCA (Canadian Venture Capital and Private Equity Association) released the Canadian Private Capital State of Diversity, Equity, and Inclusion Report.
The report acknowledges that EDI isn't just a concern for HR. Organizations that fail to create a culture of diversity and inclusion incur real risks that can threaten their viability, such as the risk of losing talent or tarnishing their brand.
As the power mobilizing startups, the VC community has the ability to shape the way the entire innovation economy approaches EDI. While the data shows VC firms besting the financial industry on several metrics, they still have a long way to go in asserting their leadership potential.
The CVCA report documents survey responses from 413 employees in 116 private capital firms. Here's what the findings tell us about LGBTQ2+ representation across the employment strata of VC firms:
| | |
| --- | --- |
| Employee group | Percentage who identify as LGBTQ2+ |
| Partners | 10.3% |
| Non-management employees | 11% |
| Junior investment employees | 8.6% |
Of course, measuring the diversity of a workforce tells only part of the story. The report also aims to "quantify inclusion," using 5 Inclusion Key Performance Indicators: inclusive culture, fair management, career development, workplace flexibility, and workplace safety.

While LGBTQ2+ partners rated their firms a 10 out of 10 on inclusive culture, non-management employees gave a much lower score of 6.7.
The report also notes that more than 10% of the partners surveyed chose not to disclose their sexual orientation, a result that could point to "a level of discomfort about being 'out' in the workplace."
Why measurement matters
Detailed benchmarking, such as that provided by the CVCA, is the first step toward progress. We all know that we can't improve what we can't measure, and nowhere is that truer than in the domain of EDI.
Data-gathering isn't just about checking off boxes and spinning out a few graphs. Sophisticated data collection creates the basis for meaningful conversations across the innovation ecosystem, from VC boardrooms to startup offices and incubator break rooms.
Without accurate, rigorous assessment, all you get is chatter. For example, a high-energy training session gets people talking but results in no real change. Or a targeted hiring campaign brings on "diverse" staff without creating a culture to make them feel welcome and safe.
In our local startup ecosystem, we're privileged to have a world leader in assessing EDI, MESH Diversity (an NBIF portfolio company.) Co-founder Dr. Leeno Karumanchery explains why the work they do is so critical:
"By leveraging science-based metrics, we can benchmark, track and embed the cultural keys of Safety, Belonging and Inclusion, ensuring that high potential is plumbed and top talent is retained. By introducing this kind of rigour into our DEI processes, we can finally measure the right things, in the right way for the right purpose and drive healthy, high-performance cultures at scale."
Our vision for the NB startup ecosystem
Like MESH Diversity, NBIF wants to help create "healthy, high-performance cultures at scale."
We envision a future in which all our portfolio companies report annually on EDI performance indicators, making New Brunswick a leader in fostering diversity and inclusion across an entire ecosystem.
In 2019, we created an EDI policy for internal use, and we continually challenge ourselves to live up to our principles. Recently, for instance, we've been paying particular attention to the composition of our Board of Directors.
We're also working on our own EDI toolkit, which will give our portfolio companies access to best practices for benchmarking and tracking EDI.
As we refine that resource, we're recommending that our portfolio companies check out an easy-to-use DEI reporting template from BDC.
While the template is designed for investment firms, the Excel sheet includes a thorough list of definitions and data points that will be useful to any company. Because the sheet is editable, any organization can adapt it to the reality of their work culture and to the issues they want to address as a team.
If you want to create a more inclusive culture in your organization, diligent reporting is hands-down the best way to begin the journey. It promotes transparency, opening up possibilities for genuine conversations and change.
Speaking of conversations, every Tuesday from 3 pm – 5 pm I offer 30- or 60-minute coaching sessions, to talk about anything from pitch decks, business plans, financing support, and career opportunities in VC and tech. This space is limited, and priority is given to BIPOC, LGBTQIA2S+, and female-identifying community members.
To book an appointment with me, please email proposals@nbif.ca with the subject line: Coaching.