New Brunswick Innovation Foundation (NBIF) Welcomes Heather Libbey as the new Vice President of Strategy and Operations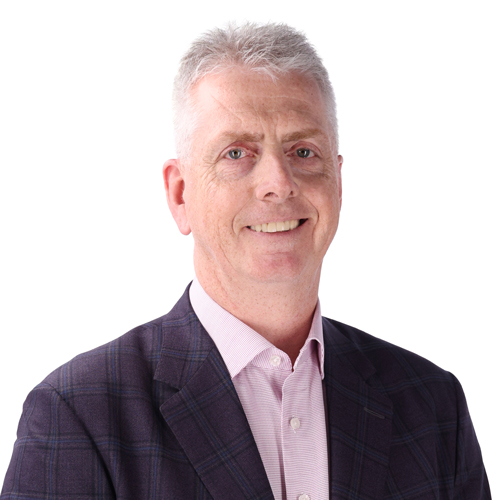 FREDERICTON, NB – The New Brunswick Innovation Foundation (NBIF) is pleased to announce the appointment of Heather Libbey as its new Vice President of Strategy and Operations. With an impressive track record and a passion for driving positive change, Heather is set to make a significant impact on NBIF's continued growth and success.
With this brand-new position, NBIF set out to find a Vice President of Strategy and Operations to lead the organization's strategic planning process, internal and external marketing and communications, strategy, and human resources, as well as managing its partnerships with external creative and media agencies and other third-party suppliers. The position presents a tremendous opportunity to help grow and benefit New Brunswick through research, innovation, and venture capital and is set to support NBIF's evolution as the organization looks ahead to the next twenty years.
Bringing with her a 20+ year career in strategy and operations, Heather is a veteran of stakeholder engagement with both government and the private sector. Her ability to navigate diverse challenges and identify growth opportunities will be instrumental in propelling NBIF forward. With a wealth of experience in leading organizations, she brings a unique perspective and expertise.
"I am excited to contribute to NBIF's ongoing growth and success," shared Heather Libbey. "This opportunity aligns perfectly with my passion for leading change through strategic leadership and partnership. I am looking forward to working with the team at NBIF in continuing to champion innovation to propel our province forward." Heather joins NBIF from Envision Saint John: The Regional Growth Agency, where she served as Vice-President and Board Liaison, as well as acting co-CEO. She previously served as a Vice-President, Chief Culture and Brand Officer (Assistant Deputy Minister) for Opportunities New Brunswick and has also spent time in higher education with the University of New Brunswick and the New Brunswick College of Craft & Design, as well as the finance sector, with CIBC, HSBC, and BMO.
"This is a new and exciting role for NBIF," said CEO Jeff White. "We set out with big ambitions and found the perfect person to help us evolve and expand our mission to grow ideas, capital, and talent in the province. Heather has a remarkable strength of leadership and will be a tremendous addition to our team as we continue to develop the innovation ecosystem. I'm inspired by Heather's track record and where her passion for the success of New Brunswick will lead us."