Applied Research Challenges During a Pandemic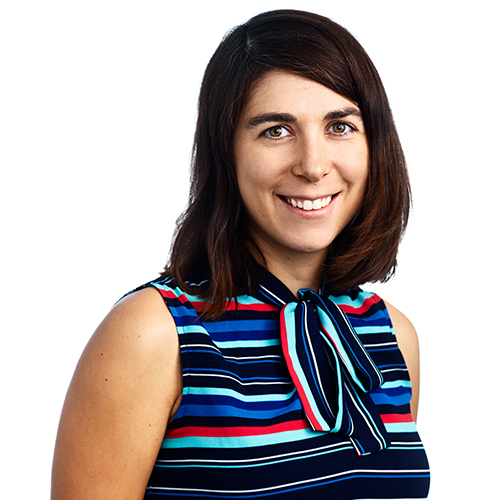 Dr. Laura Richard, D.Phil (Oxon)
Director of Research
New Brunswick is home to considerable advanced research being done in universities, colleges, and institutions. But like almost every other aspect of the economy, the research engine has been impacted by the ongoing COVID-19 crisis.
We have spoken with many of the NBIF-funded researchers around the province to check in and find out how they were proceeding during this unprecedented challenge. They have all been seriously impacted by COVID-19 and the State of Emergency declared in the province. It has shuttered labs and offices, prevented data collection and interviews, stopped field work, limited access to resources and so much more.
Longer-term projects that span several years may be able to catch up on this lost time and finish on schedule. Still, many important projects will likely finish late and need extensions or even additional funding. For the moment, at least, few collaborative research projects with industry have been cancelled, but looking ahead, there is a clear hesitancy to commit to new projects. The message is 'not right now' rather than an outright 'no' as people and organizations struggle to understand the medium and long-term impact of this crisis.
Like so many Canadians, researchers are worried about talent attraction and retention as their workplaces have closed indefinitely. Graduate students, in particular, are struggling to carry out the research that they need to complete their degree. Some will need another four to six months to finish their programs, yet don't have funding to pay for this. As well, the research staff who cannot work remotely are in a precarious situation – some staff adjustments have already occurred, and more may be necessary as the shutdown continues. These highly skilled workers will be difficult to replace or retrain, leading to potential negative impacts on the productivity of our research efforts.
However, our research community is nothing if not resilient, and they have applied their curious, brilliant minds with enthusiasm to this crisis. Most have chosen to see COVID-19 as a new and interesting challenge, with many different aspects and impacts to explore. We are seeing researchers from all disciplines pivot from their normal programs to investigate COVID-19, working hand in hand with industry, government and health services to address their needs and concerns. Here's some examples of the important questions around short- and long-term impacts of COVID-19 that our New Brunswick researchers are applying themselves to:
How does extreme isolation affect the wellbeing of seniors in care homes?
How do leaders of organizations communicate about a pandemic, and how does that affect their employees?
What does virus infection and transmission look like in a rural environment like New Brunswick?
Are there new kinds of masks we can make to help stop the spread?
We are anxious and excited to see the answers to these questions and many more, and that's why NBIF, in partnership with the New Brunswick Health Research Foundation, have launched a new program to make research support available to address the public health challenges created by the COVID-19 pandemic. We are planning to support researchers in the province to pursue COVID-19 related questions that address the research priorities identified by the World Health Organisation and thus help NB heal and recover. This will also keep energy and innovation running through our research engine.
As a province, we need to take steps together to address the challenges COVID-19 has created for New Brunswick's research community. If we don't, there will be a smaller pool of skilled Research & Development talent able to uncover new knowledge and help turn that knowledge into commercially viable products. We know that we need to do something to help researchers in the province and that's why we are working with the government and other funders to put in place a strong plan to tackle this challenge. We are still investigating what the right measures are for this plan, but some of the options we are exploring include additional funding for graduate students, salary support for technical staff, alterations to the traditional structure of research proposals and new research partner arrangements.
Our goal here is clear – we want to help New Brunswick's research community get through this crisis and emerge intact on the other side. We will stay in close contact with members of the research community, and if you have information you want to share with us, please don't hesitate to reach out.
Together, we will get through this.
Regards,

Dr. Laura Richard, D.Phil (Oxon)
Director of Research
&

Jeff White
CEO