Prescription for Innovation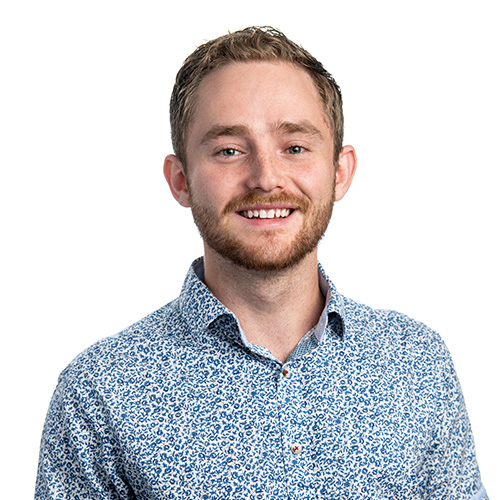 Brandon Schlichter
Research Development Coordinator
Our overarching mission is to support the innovation agenda in New Brunswick. One way we do that is by working with our partners at the Department of Post-Secondary Education, Training, and Labour (PETL) to support research that boosts productivity or addresses labour market shortages.
Matching the right people with the right skills to the right jobs is an ongoing challenge here in N.B. as it is in most places. Our New Brunswick Priority Occupation Student Support Fund (NBPOSS) provides financial support for innovative research projects that help address labour market challenges in critical areas like healthcare. Today we're sharing the details on a $35,000 contribution from the NBPOSS fund to a research project led by UNB's Dr. Sandra Magalhaes and Dr. Chris Folkins (and their team).
In 2009, New Brunswick passed legislation allowing the province's pharmacists to administer vaccinations, something that previously could only be done by physicians. Drs. Magalhaes and Folkins will lead a team of undergraduate and graduate student researchers as part of VitalSignsNB. The research program will explore how pharmacist immunization services can create better access to care for New Brunswickers, reduce healthcare delivery costs, and allow the province to combat staffing challenges in both pharmacy and medicine in New Brunswick.
Students taking part in VitalSignsNB will work with researchers at the New Brunswick Institute for Research, Data and Training (NB-IRDT). Using records from provincial payments for physician services, the researchers will investigate how often physicians provided vaccinations and what providing that service cost the provincial government. With this data in hand, the researchers can then quantify pharmacists' opportunity to give vaccinations, exploring how it can ensure higher vaccination rates and save taxpayer money.
With the support provided by the NBPOSS fund, the VitalSignsNB research effort will integrate with Pathways to Professions (P2P), a structured experiential learning research program at NB-IRDT. The program will include pharmacy, medicine, and government partners that will help guide research and enrich student experience. This research has immediate real-world implications for New Brunswick and will provide data to back up decisions on new healthcare delivery models. It also provides an extraordinary educational opportunity for the student researchers by delivering impressive learning, mentorship and networking opportunities.
This is the kind of project that gets us excited – working with New Brunswick researchers to find new solutions to recurring challenges in ways that engage and educate students. Solving big problems like this creates knowledge that informs decisions made by the government and will help create a healthier New Brunswick.
What's not to love about that?