Get Ready to be Part of the Future of Sustainability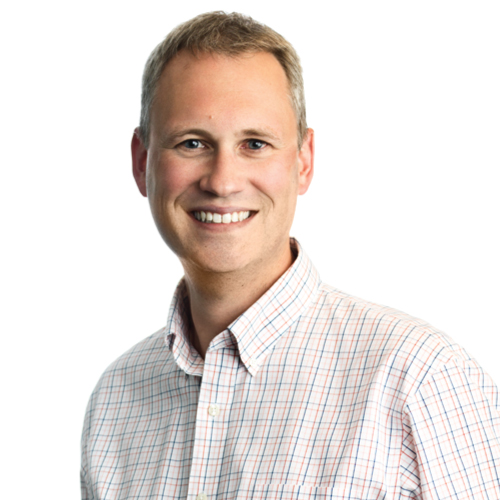 Paul Thornton
Senior Commercialization Officer
The race to achieve a net-zero future is on, and it demands unwavering commitment from all industries as well as R&D to forge new solutions. There is an urgency to decarbonize essential industries like transportation, improve the sustainability of our food production and resource industries, and build out capacity for an electrical grid powered by low-carbon electricity.
The changes needed are broad – companies in nearly every industry have imperative to be more innovative – improving their own operations and potentially creating new cleantech products and services.
The good news – New Brunswick is home to R&D expertise ready to tackle our most pressing sustainability challenges.
Accelerating this opportunity for industry to build partnerships with R&D is the NBIF hosted R3: Capturing Climate Opportunity on November 23, in Saint John. This full day forum will bring together innovators with expertise and capacity to solve industry challenges with the businesses and people in industry who are facing the challenges of reducing their emissions. The forum will also highlight our growing number of innovative growth companies offering cleantech solutions for global markets. Attendees will also learn how support agencies NBIF, ACOA, ONB, and Innovation Canada, is helping to in accelerating new cleantech get to market.
The forum kicks off with key note speaker Tom Rand – internationally renowned thought leader on carbon mitigation. An entrepreneur, venture capitalist, and award-winning author, Tom shares his smart, compelling, and challenging approach – that calls on the energies and ingenuity of entrepreneurs and markets – to tackle climate action.
As someone who works in the innovation ecosystem, I see the diversity and depth of research expertise New Brunswick has to offer every day. From research in fisheries and aquaculture, to advanced manufacturing, automation and AI, and energy and efficiency – the province's range of experts is impressive. The Cleantech and Sustainability Connector will showcase this diversity. In this fast-paced session, research institutes and organizations will pitch participants on how they support R&D for cleantech and how they can help businesses become greener. We know that seeing the diverse approaches and capacity that is available will spark ideas – and the panel experts will be available to connect with throughout the day.
The Up-and-Coming Innovator Session will feature New Brunswick's best young researchers and students presenting their R&D expertise. Discover the groundbreaking projects these emerging leaders are pursuing and how they could lead to new game-changing climate solutions. Many of these up-and-coming innovators will soon be pursuing their independent careers or starting companies. This session is a must-see for businesses eager to tap into this top talent.
Last but not least, we'll wrap up the day with a Networking Reception. This is your chance to hunt down that one panelist or presenter whose insights sparked your imagination, or that ingenious innovator whose technology helped you see new possibilities in your industry, or that ecosystem support that can help accelerate your net-zero strategy – all over a drink and appetizer. Find collaborators, make important connections with ecosystem support, and take away the ideas for action in cleantech.
Get your tickets today. Can't wait to see you there!