Alongside Takes HR Tech a Bold Step Forward by Raising $8 Million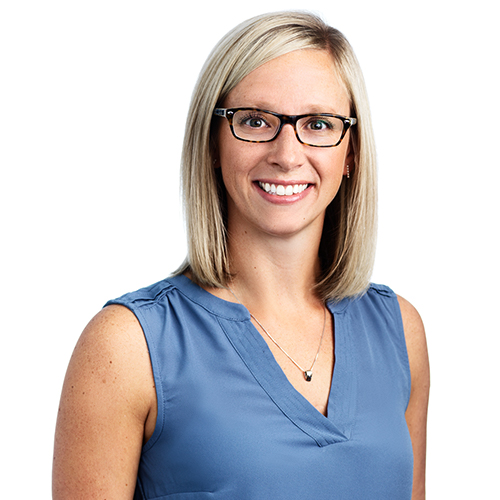 Angela Pyne
Marketing & Communications Manager
Round backed by NBIF enables HR tech company to break barriers for job seekers
When industry analysts report on what's happening in the realm of HR tech today, they can't help but reach for extreme language. To describe the rapid pace of change and growth, they use words like "revolution," "disruption," and "feverish."
Currently, the global HR tech market is worth about $24 billion USD. As employers search desperately for new tools to help them recruit and hire in a virtual world, that value is expected to grow to $35.7 billion in just seven years.
Here in New Brunswick, Moncton software company Alongside has just stepped into the vanguard of the movement to digitally transform HR processes. Through a bold acquisition strategy, it has augmented its online hiring platform by buying one of Canada's premiere job boards, CareerBeacon.
This move has broken barriers not just for Alongside but also for Atlantic Canada's entrepreneurship ecosystem. Co-founders Yves Boudreau and Benoit Bourque have shown how resilience and persistence can open unprecedented funding opportunities for innovators in our region.
​​THE GREAT HR FRUSTRATION
If the hiring process strained employer resources before the pandemic, since COVID hit, it's become even more challenging and costly. The shift to remote work, and the mass exit of employees from the workforce, means it takes even more skill, patience, and money to attract and retain the right people. In the middle of 2021, an American survey of 1,000 HR leaders found that 70% of them considered the previous 12 months their most challenging year ever.
New employee expectations about when, where, and how they'll work—as well as the kind of work they'll do—have raised the bar for hiring managers to crisis heights. Pre-pandemic, HR professionals were already struggling with the high costs (financial and emotional) of recruitment and turnover. Now, the Great Resignation has given employees increased leverage. It's a job seeker's market, and employers are struggling to navigate it.
Globally, employers are now grappling with the Great HR Frustration. Recruitment, hiring, and retention have become a Gordian tangle, and businesses are looking for innovative tools to cut through the knot.
ALONGSIDE'S COLLABORATIVE SOLUTION
We're now witnessing a "tech gold rush" of companies striving to address HR issues through software solutions. But Alongside staked its claim in the HR tech market way back in 2013, when it debuted the first version of its hiring platform under the name Qimple.
Today, Alongside brings in more than $4 million in revenue each year, serving more than 2,000 customers in Canada and around the globe. It creates this success from an apparent contradiction: its simple, friendly web application makes hiring both more efficient and more personal.
Alongside provides an online space for human connection, where employers and job seekers come together to achieve a common goal: to align talent with opportunity. The software supports collaboration by guiding hiring managers and job candidates through the entire recruiting process, ensuring a positive result for everyone involved.
Some HR software works to address the pain points of the employer, but Alongside takes a more holistic approach. The platform makes the recruitment process easy and enjoyable for everyone, especially job seekers.
The job board is the entry point to the employer-job seeker relationship, and employers who recruit through Alongside make a positive first impression. Through the platform's tools and guidance, they provide a recruitment experience that candidates love because they feel empowered and supported throughout the process.
The relationship orientation that powers Alongside's software also fueled the strategy for acquiring CareerBeacon, an ambitious goal that sparked a remarkable funding journey.
AN AMBITIOUS ACQUISITION JOURNEY
In most acquisitions, an established brand buys a startup. It's almost unheard of for the smaller player to buy the bigger player. Yet, in pursuing CareerBeacon, that's exactly what Boudreau and Bourque set out to do.
At the end of 2020, Alongside knew it was time to accelerate its mission to reinvent the hiring process by humanizing online recruitment. As Boudreau has recently shared, the company found itself in a position where their only choice was to grow.
Having watched the HR tech space evolve over eight years, Alongside recognized the value of what they had to offer. With new startups flooding into the market every month, still, no one could do what they had done: turn the online hiring process into a path for building positive relationships.
Boudreau and Bourque decided that their best move would be an ambitious play. They would expand through acquisition.
"It was a bold move for us to acquire CareerBeacon, and we immediately began raising our round by connecting with investors who believed in us from the start," said Boudreau.
Alongside already had some experience with fundraising. In 2014, they closed a pre-seed round valued at $500,000, and about a year later, they closed their seed round of $1M.
For the founders, the acquisition financing journey became an invigorating challenge that brought "spark" back to the business. They embraced the challenge and secured $4.5 M in debt financing from TD Financial, along with $1.5M USD from 500 Global and $750,000 from us, their long-time supporter. (Check out the official funding announcement.)
The deal's proportion of debt financing makes it unusual in the tech space. It is the largest amount of debt financing we have seen in the NBIF portfolio. CareerBeacon's strong financial record convinced investors that Alongside could sustain the debt, and the rest, as they say, is history about to be written.
LEARNING ATTITUDE LAYS THE FOUNDATION FOR CONFIDENCE
How does a struggling company get the chutzpah to make a multi-million dollar offer before knowing where the money will come from?
Alongside didn't know how they would raise the funds, but they knew they could figure it out. They had already figured out how to develop a different kind of HR software that surprised and delighted clients around the world. The acquisition journey was just one more thing to learn.
Boudreau went into 2021 knowing exactly what he wanted to accomplish. Determined to achieve his "moonshot," he simply kept his eye on the sky and mustered all the resources required to make the acquisition happen.
He and Bourque approached the learning process with no pretensions. Boudreau even jokes about buying Acquisitions for Dummies and using it to find his way through the due diligence process, all the accounting documentation, and the legal hurdles. He also talks about the people in his network who served as mentors and guides, including Ray Fitzpatrick, our Director of Investments at NBIF.
RELATIONSHIPS MAKE THE REMARKABLE HAPPEN
Ray, who serves on Alongside's Board of Directors, was one of the people Boudreau turned to the most during the acquisition process. Having supported Alongside since the Qimple days, he recognized the company's potential, even when the outlook seemed bleak.
Through that relationship, Alongside gained encouragement as well as financial support. Both, says Boudreau, have been vital to the company's success:
"I can say with 100% certainty that our business wouldn't be here today if it weren't for Ray. Ray believed in us at a time when a lot of other people didn't."
The acquisition journey, says Boudreau, is an emotional rollercoaster, and at the end of the day, you succeed based on the strength of your relationships.
Explains Boudreau, "For me, it's a mental game, but it's also a game of relationships. Everything I've done as a company has been achieved on the relationships I've built."
Connections with previous investors outside of Atlantic Canada also played a critical role in Alongside's fundraising success. Yves stays in contact with investors through regular email updates, and a series of updates caught the attention of 500 Global (previously 500 Startups). The VC firm noticed that Alongside kept setting aggressive milestones and reaching them every time. Impressed by this show of perseverance, they re-engaged in the investment conversation and ended up leading the round.
As he looks ahead to the future, Boudreau is excited about the people who will be joining Bourque and him as Alongside expands. They have already started to rebuild their team, and the excitement and energy among their colleagues confirms that their bold acquisition was the right move.
Now that he's running a multi-million-dollar company, Boudreau can't wait to discover the new things he'll learn, the new people he'll meet, and the new goals he'll set. A moonshot was just the beginning. He's already decided on one thing: "the next goal for us is to hit even bigger and better milestones as we grow."