CVCA Report Shows NB Making Record-Breaking Strides in Investment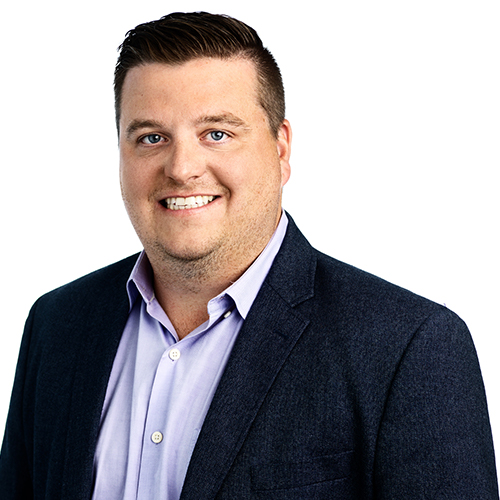 Ray Fitzpatrick
Director of Investments
One of the most rewarding roles NBIF plays on the national stage is reporting provincial investment data to the Canadian Venture Capital and Private Equity Association (CVCA). We regularly hear success stories from individual founders, but the compiled numbers tell a broader, more impressive narrative.
The CVCA's year-end report for 2021 shows New Brunswick breaking records for Venture Capital investment. We thought 2020 was a year to be proud of, with $10M in VC deals. But that was just a drop in the bucket compared with the performance for 2021.
Last year, we reported $126M in VC deals involving New Brunswick companies. In addition to that, and not included in the CVCA Report, Sonrai Security, a company with offices in Fredericton and New York, raised $50M. Sonrai was founded by Brendan Hannigan and Sandy Bird, who started Q1 Labs and sold it to IBM in 2011. Altogether, in 2021 venture capital activity in New Brunswick saw explosive year-over-year growth of 176%.
For the first time, we also registered on the national investment radar as a province home to a "mega-deal" (a deal valued at more than $50M). In June, you may recall, we celebrated with one of our portfolio companies, Introhive, as they captured $122M through a Series C funding round. That was the largest VC deal ever in provincial history.
These achievements have put New Brunswick on the investment map of Canada, with Fredericton ranking in the top 10 most active cities in Canada.
NB KEEPING PACE WITH NATIONAL TRENDS
2019 was a breakthrough year for Canadian VC activity, but 2021 more than doubled the pre-pandemic level of investment. Seven Canadian provinces reported their best year ever, ringing in a total of $14.7B distributed over 752 deals.
As part of this new Group of Seven, NB is painting a vibrant picture of the Canadian investment landscape. Several of the promising features the CVCA year-end report points out are clearly showing up in our local scene:
Growth equity deals are increasing. Across Canada, investment in mature companies grew by more than 90% over 2019 levels. In NB, we're also seeing established businesses attract significant funding. Our two biggest VC wins of 2021 were captured by organizations with a strong history behind them: Introhive and Sonrai.

Introhive was founded in 2012 and sells its AI-enabled CRM software around the world, employing more than 350 people in its ten offices. Sonrai Security, which raised $50M in October for its cybersecurity technology, launched in 2017. It already counts Top 10 North American banks and Fortune 100 companies among its clients, and it employs more than 90 people in two offices (Fredericton and New York).


Mega-deals are leading the way. Nationally, in 2021 mega-deals accounted for almost 75% of the total investment dollars. Twelve of the country's most significant deals were valued at more than $200M each.

Introhive and Sonrai have raised the bar for deal size in NB, creating a new realm of opportunity for investors from both Atlantic Canada and beyond.
More foreign investors are showing up. Nationally, 2021 saw VCs from around the world attracted to Canadian companies. In NB, we're also noticing foreign investors waking up to what our region offers.

In Q2, Introhive's funding round was led by the American equity firm PSG. In Q3 of 2021 alone, $79.3M poured into provincial companies from investors outside Atlantic Canada, such as Brightspark Ventures (based in Ontario and Québec) and Marc Benioff's TIME Ventures (from California).


ICT taking the lion's share. Across Canada, the ICT sector (Information, Communication & Technology) received 65% of all investment.

Here in NB, we see a similar trend. Of 19 disclosed deals, ten involved ICT companies, including TrojAI (security for AI systems), Gray Wolf Analytics (cybersecurity for blockchain), and Simptek (smart grid technology).
---
NBIF WAS NAMED ONE OF CANADA'S "MOST ACTIVE VC FIRMS & FUNDS"
In 2020, NBIF celebrated making it onto CVCA's top-ten list of the "most active VC firms & Funds." We moved up the list this past year, from tenth place to the number eight spot. Through 22 funding rounds, we invested a total of $145M.
IMPLICATIONS FOR THE NEW BRUNSWICK ECONOMY
Canada-wide, venture capital investments in 2021 supported more than 52,000 employees. Investment in innovative companies fuels our economy on both the national and provincial levels.
As the leading association for Canada's private capital industry, CVCA enables economic growth. Data from NBIF and other CVCA members helps investors determine where to find those high-potential companies that power job creation and regional prosperity.
At NBIF, we're pleased to contribute to CVCA's quarterly and annual reports. The aggregated data paints a detailed picture of the rich opportunities New Brunswick startups are generating for VCs and the province.