New Brunswick Ranks 6th Most Active Province in Venture Capital Investments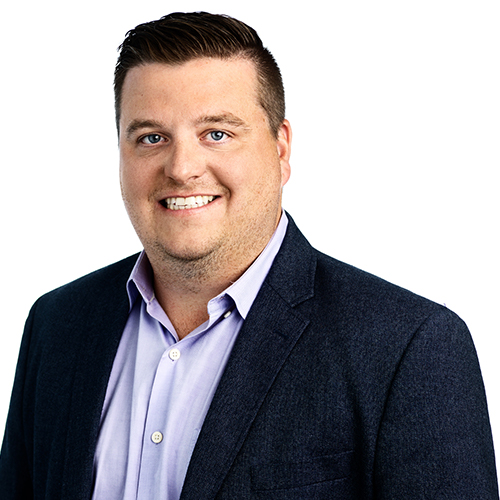 Ray Fitzpatrick
Director of Investments
Every half-year, the Canadian Venture Capital Association (CVCA) reports on the status of venture capital investment in Canada, and the 2021-H1 edition is impressive. Amongst the Atlantic Canadian provinces, New Brunswick holds a meaningful standing.
This serves as evidence that our province is championing promising start-ups, and therefore producing a sustained impact on New Brunswick's economy.
​​CANADA'S RECORD-BREAKING YEAR
2021 has brought on a record-breaking half for venture capital in Canada, with $8.3B invested across 394 deals. Before the pandemic hit in 2019, Canada reached $6.2B in venture capital investments. Despite going through a global pandemic and now being in the recovery stages a year later, we have already surpassed 2019 investments by nearly $2B in the first half of 2021.
There are a number of reasons why venture capital investments have been consistently rising in Canada. Strategic federal funding initiatives such as the Venture Capital Catalyst Initiative (VCCI) and BDC's ability to provide more and more capital have increased opportunities for innovation in the country. Another reason for year-over-year venture capital growth simply comes down to the maturing industries in Canada. According to the CVCA report, ICT, Life Sciences, CleanTech, and AgriBusiness are our most prominent sectors for venture capital investments.
NEW BRUNSWICK IS LEADING VENTURE CAPITAL IN ATLANTIC CANADA
The CVCA report shows that in 2021, New Brunswick led venture capital investments in Atlantic Canada with $126M invested into 14 deals. Within that, NBIF ranks 7th most active venture capital firm in Canada and 3rd most active government-funded firm in Canada This is once again a testament to the companies within our portfolio. In June, Introhive closed a $122M financing round, which is the largest venture capital investment deal in New Brunswick's history. This deal demonstrates that we are capable of raising large amounts of financing in New Brunswick and helps put our start-up companies on the map. As our industries continue to mature and more of our start-ups reach later stages of their life cycle, we can anticipate more, large rounds of financing to occur in the province. Introhive's Series C financing round is only the start of something big for venture capital in New Brunswick.
FREDERICTON & NBIF ARE ON THE MAP
Not only has New Brunswick demonstrated its relevance in venture capital, but Fredericton also sits in the number 9 spot between Ottawa and Victoria for top Canadian cities/administrative centres. This goes to show that New Brunswick is actively percolating start-ups, and that's why we're on that list. As we continue to push start-up companies through our funding continuum, we're helping these companies set strong foundations to receive larger rounds of financing later in their life cycle, just like Introhive. The result of this is a sustained impact on New Brunswick's innovation ecosystem and the economy at large. We can expect to see more activity and growth in the second half of 2021.
The CVCA H1 report is a reminder of the promising innovation occurring in Canada. The first half of 2021 has certainly made helped provide the impact and relevance our start-ups in New Brunswick are having on the world of venture capital in our country. It is a telling sign for what's to come in the remainder of this record-breaking year. We are eager to continue to drive innovation in New Brunswick and across the country.