Doubling down on innovation in New Brunswick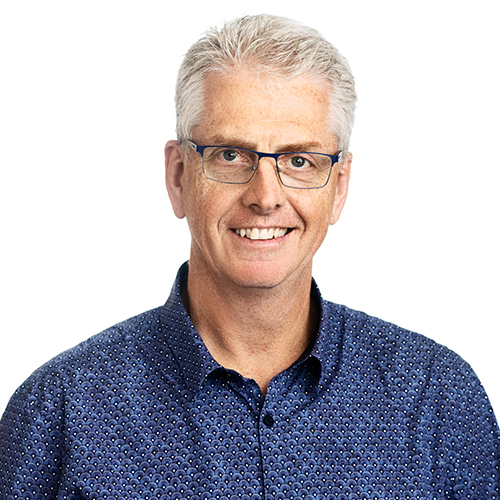 This article was originally published by the Telegraph Journal on November 18th, 2022.
Next week business, government, academia and private investment leaders from across New Brunswick will gather in Saint John for the first-ever InnovateNB Celebration, a chance to foster relationships, build innovative networks and celebrate our success and future opportunities for our province. The New Brunswick Innovation Foundation (NBIF), along with The McKenna Institute, TechImpact, Propel and Envision Saint John, is one of the sponsors of the celebration because we collectively believe that innovation is fundamental to the province's economic prosperity.
When you hear the word "innovation" you might conjure up an image of a group of young coders wearing hoodies and typing furiously on their laptops as they create the hot new app. While that's part of the story – and an important part of who we invest in at NBIF – the reality is that innovation is essential to economic growth and solutions in every aspect of New Brunswick's economy.
Artificial Intelligence, automation, cybersecurity, ICT and other technologies will transform many industries in the coming years. By embracing this change, we can get ahead of the curve and position key economic sectors to thrive. Innovation can create a "step change" in growth and efficiency that will ensure provincial industries maintain and grow global relevance. Innovation creates significant potential for New Brunswick if we take advantage of the opportunities it presents.
The good news is that we know of, and invest in, people and companies across our province working hard to embed innovation in the priority sectors of our economy like advanced manufacturing, agritech, oceans, forestry, energy innovation, digital health, ICT, and cybersecurity. Many of these people will take part in the InnovateNB Celebration and be recognized for their contributions to innovation across the province. The diversity of participants underscores how embedded innovation is in our economy and bodes well for our collective future.
At NBIF we take our mandate to foster innovation to drive economic growth for New Brunswick to heart. NBIF has two distinct streams of innovation support: venture capital investment in new high growth start-up companies and funding of applied research at post-secondary and research institutes. This is foundational to New Brunswick's innovation agenda, stimulating new businesses, attracting and retaining talent, and driving private sector investment.
Attracting $350 million in private sector investment
NBIF was founded in 2003. Over 20 years it has made strategic investments in New Brunswick-based start-ups and applied research. Today, those investments are worth over $60 million – $33.5 million from equity in 67 companies and $28 million in cash from 11 successful exits when companies were acquired, with the majority of these funds committed to future reinvestment in new companies.
We are proud of those results but beyond that, the companies have created nearly 1,300 well-paying jobs and generate more than $70 million in annual global revenues, translating into corporate and personal taxes that contribute meaningfully to New Brunswick's economy.
NBIF's investments in the tenacity and innovation of New Brunswick companies have assisted in attracting more than $350 million in private sector investment into our province's companies from across Canada, the United States and Europe. NBIF is often the first to commit to investing in these start-ups which bridges further investments from national venture capital firms, national research programs and more. It would be much harder for these start-ups to access these firms if NBIF was not there to make that critical first investment.
We are all about co-investing, using our resources to attract other private investors and funding sources that will enable New Brunswick innovators to grow and prosper.
Growing the innovation community
Beyond the dollars and cents impact of NBIF, our role is foundational in another way. Our investments help entrepreneurs build start-ups and high-growth companies that attract (and retain) the kind of skilled talent that is increasingly hard to come by around the world – the software engineers, AI developers, system architects, cybersecurity professionals and more that fuel so much innovation. By investing in our home-grown start-ups that attract these valuable employees, we create an environment that entices still more talent to the province. It is part of a virtuous cycle.
Collectively, there is a need to create a milieu where New Brunswick is recognized as an exciting place to build not only a business, but also a thriving career with likeminded professionals working with companies that are transforming global industries. Let's call it the "innovation vibe" – a feeling of energy, excitement, and confidence for the future built on a shared commitment to innovation. That's important for much more than the young disruptors in hoodies – every established industry in New Brunswick will rely on this kind of talent.
Innovation is a team sport – our businesses, colleges and universities, private investors, start-up accelerators, economic development teams and more all have a role to play. Together, we need to push hard to accelerate our innovation ecosystem in New Brunswick to create the conditions leading to new opportunities for the individuals and companies that will drive economic growth.
We have done it before with home runs like Radian6 and Q1 Labs and have been doing it ever since with companies like Introhive, ProcedureFlow and others percolating right now locally that have the potential for explosive growth.
We know because NBIF has invested in them.
Doubling down on innovation
At NBIF we are doubling down on innovation.
Very shortly, we will be unveiling a bold new Investment Strategy to accelerate the growth of innovators and entrepreneurs in this province. We will be looking for – and investing in – more New Brunswick-based high-growth potential companies across a broader spectrum of their journey to help them drive results.
This integrated strategy will drive increased economic benefits to our province. It will add energy and pace to the perpetuating system of innovation that drives job creation, tax growth, new corporate revenue, increased spending, and reinvestment by successful founders and investors back into new start-ups and the provincial economy. Collaborating with our partners in the private sector, investment, government, and education, we are building a virtuous cycle of opportunity and growth.
Aristotle famously said that excellence is not an act but a habit. New Brunswick needs to make its commitment to innovation a habit, something every aspect of our economy and society embraces every day. Yes, coders in hoodies are a key part of this habit but so too are workers across our traditional industries, manufacturing facilities, professional services firms, healthcare and education systems and more.
Innovation must be embedded in how we work as a province and NBIF is wiling to lead the charge. We all benefit when innovation happens. Let's get to it.
Jeff White is the CEO of the New Brunswick Innovation Foundation. You can find out more about the InnovateNB Celebration at www.innovatenbcelebration.com.