Driving innovation in NB with another stellar year of tangible results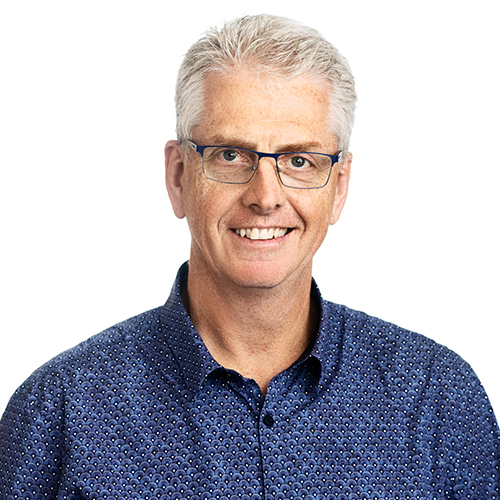 For a complete look at our investments and the applied research projects we funded, you can view our 2021-2022 Impact Report here.

2021-2022 Impact Report Overview
The catch phrase throughout 2021-2022 was "new normal." Yet for our provincial innovation ecosystem, the year was hardly a return to the usual. We set new records for investment and impact, putting the province on a clear path to economic growth.
In fiscal our year 2021-2022 (FY22), we invested a total of $14.3M into applied research projects and start-up companies spanning all seven of the Government of New Brunswick's priority sectors. These cash investments enabled New Brunswick start-ups and researchers to improve productivity, address labour shortages, and grapple with urgent social and environmental issues, such as the climate crisis.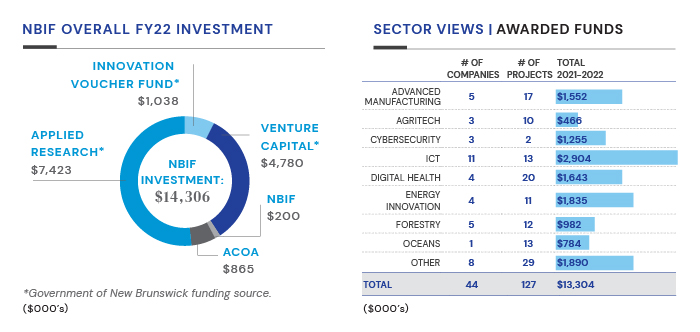 That investment also helped these start-ups and researchers land an unprecedented $104M from the private sector investment, leveraged capital and funding from other sources, totaling more than $118M in new investment.
This level of investment reflects the global relevance of solutions developed in New Brunswick, which are driving revenue and employment growth. Our researchers and entrepreneurs are continuing to create products to solve problems we find in our backyard and around the world. As they do so, they're attracting new revenue to the province, providing quality jobs, and building wealth.
The achievements of the past 12 months show that New Brunswick is headed for incremental, sustainable economic growth. The groundwork we've laid over the past two decades in operation is now accelerating the pace at which we're moving toward greater provincial prosperity.
With results like this, we can't wait to share with you the successes New Brunswick will see and continue to see in innovation in the next 12-months.