A look at N.B. Venture Capital 2020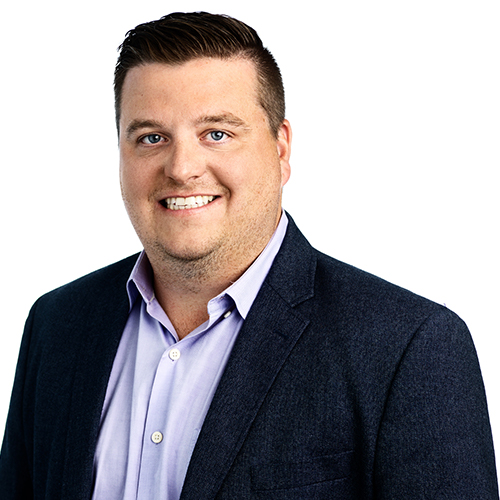 Ray Fitzpatrick
Director of Investments
Exciting things are on deck in New Brunswick.
CVCA recently released its Q1 report, featuring a heat map of where the investments were happening across Canada. If you look at New Brunswick, it showed six deals and $2 million invested. If you look at the rest of Atlantic Canada, there wasn't a whole lot happening there either. Now, obviously, Atlantic Canada isn't a heavyweight when compared to Ontario or B.C. If you took these results at face value, one might say that venture capital isn't happening in Atlantic Canada right now. But luckily, as Director of Investments at NBIF, I get a behind the scenes look at what is happening with our portfolio companies, as well as what's on-deck for New Brunswick.
While New Brunswick is making great strides on the long road to recovery from COVID-19, we are still very much in the middle of a pandemic. All the while, learning how a global pandemic can throw a wrench in the gears of our economy. However, while the pandemic unfolded, NBIF was quietly working behind the scenes to champion innovation in New Brunswick.
There are natural ebbs and flows to venture capital and finance in general. If you look at 2019, NBIF did 15 deals with $15 million invested. If you go back to 2018, we did 28 deals and $78 million invested. That is nearly double the number of deals from 2019, with a couple of 8-figure investments in the mix. Our business varies a lot from year to year, and 2020 will be no different, with or without the pandemic. Wherever there are challenges, there are opportunities to overcome those challenges.
While Q1 2020 was light on paper, it doesn't tell the full story of what's happening in New Brunswick. Currently, NBIF has five investments approved and going through various levels of due diligence and legal closing. These deals are generally seven-figure rounds, with multiple investors at the table. These deals are happening; they just didn't hit the timing to close in Q1.
Looking at our portfolio companies' current health, I can say we cleared the first major hurdle when it comes to pandemic recovery. In March, when COVID-19 was first starting to make its impacts known, we were preparing contingency plans and looking at what steps were needed to keep our portfolio companies healthy. The pandemic shock was tough, but as far as existing business and sales pipelines go, we have a strong showing of B2B companies with multi-year contracts. This puts our portfolio companies in a position to weather the storm. In terms of cash and healthy balance sheets, our portfolio is in a good place. I say that knowing we don't have a crystal ball, and the impacts of COVID-19 could be felt for months or years.
Another piece I wanted to touch on is how government resources have helped give our portfolio companies time to build solid plans for recovery, growth and expansion. Payroll rebates and releasing SR&ED funds have extended their runways. These payments can be as much as seven-figures and provide the necessary time to plan and make the right decisions on both sides of the table. In a similar move, BDC Capital has put out a $300 million investment matching program, and we've been working hard to bring them to the table on several deals.
As we start to look past Q2, we have new investments taking shape. We are fully expecting to have more rounds approved and moving through due diligence before summer's end.
We remain confident that 2020 is looking strong, despite the slow start to the year. I think we are in a great position to exceed 2019, with 15 deals and $15 million invested. We have investment opportunities with portfolio companies talking to international venture capitalists on large amounts of financing. From an investment standpoint, if a couple of these come to fruition, we could look at 2020 as something to remember for more than just COVID-19.