NBIF Invests $250K In Eigen Innovations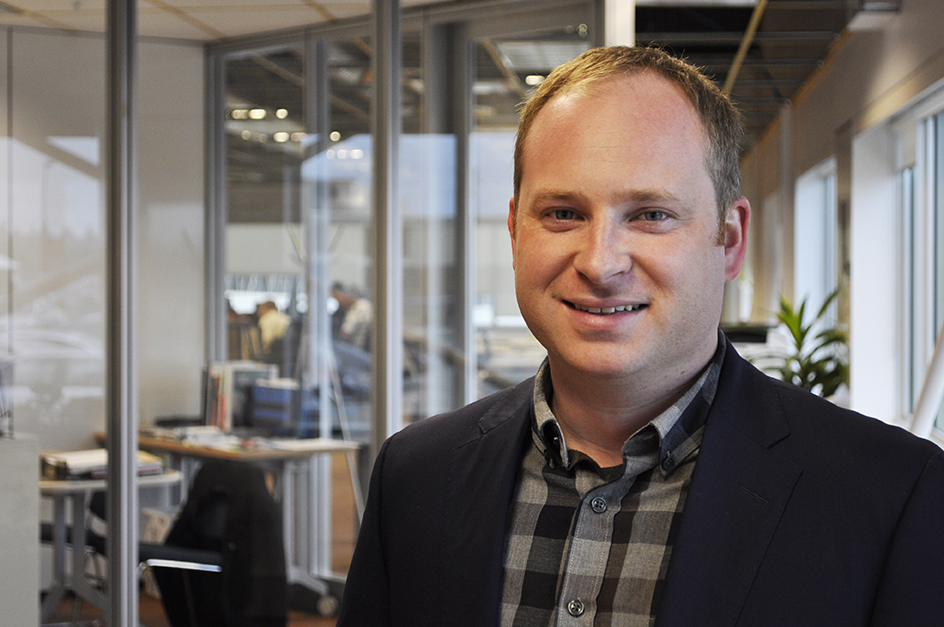 May 12, 2015 – Photo: Scott Everett, CTO, Eigen Innovations
Manufacturing is one of the most technologically advanced sectors in the global economy, yet many companies still struggle to resolve production problems such as raw material waste, inefficient energy use, and quality defects.  With a $250,000 investment from the New Brunswick Innovation Foundation (NBIF), Eigen Innovations has a new solution to help manufacturers improve their productivity.
A leading innovator in the emerging Industrial Internet of Things (IIoT) sector, the company's Intellexon™ software platform leverages industrial vision systems, human operator input, and advanced machine learning that automates operational improvements.
"The IT industry has numerous tools for collecting and analyzing big data that provides money-saving intelligence that the manufacturing sector has been slow to adopt," says NBIF CEO Calvin Milbury, "Eigen Innovations' solution provides software that allows manufacturers to easily introduce big data analytics to their operations in a way that's easier to use and maintain."
Eigen is currently partnering with a number of companies in the deployment and testing of its solution including Oregon-based FLIR Systems Inc. [NASDAQ: FLIR], the world's largest thermal camera and sensor maker.
"Today's production line is very complex, with modern machines that generate extreme amounts of data, and many companies are not equipped to process and utilize it," says Eigen CEO Richard Jones, "the 'Industrial Internet' is a $3 trillion dollar market and Eigen is well-positioned to be an early differentiator in this space."
Eigen Innovations spun out of the work of NBIF-backed researcher and co-founder Dr. Rickey Dubay at the University of New Brunswick.
"At NBIF, one of our major functions is to help turn research into enterprise," says Milbury, and for Eigen, it started with the work of NBIF-backed researcher Dr. Rickey Dubay at the University of New Brunswick," says Milbury, "the business model caught the attention of energy, engineering, and ICT veteran Richard Jones who will lead the company as CEO."
Dr. Dubay and his research team will continue to develop and refine the technology, and work closely with Jones to take Eigen to market.