Israel's Saul Singer To Speak at R3 Gala – Telegraph Journal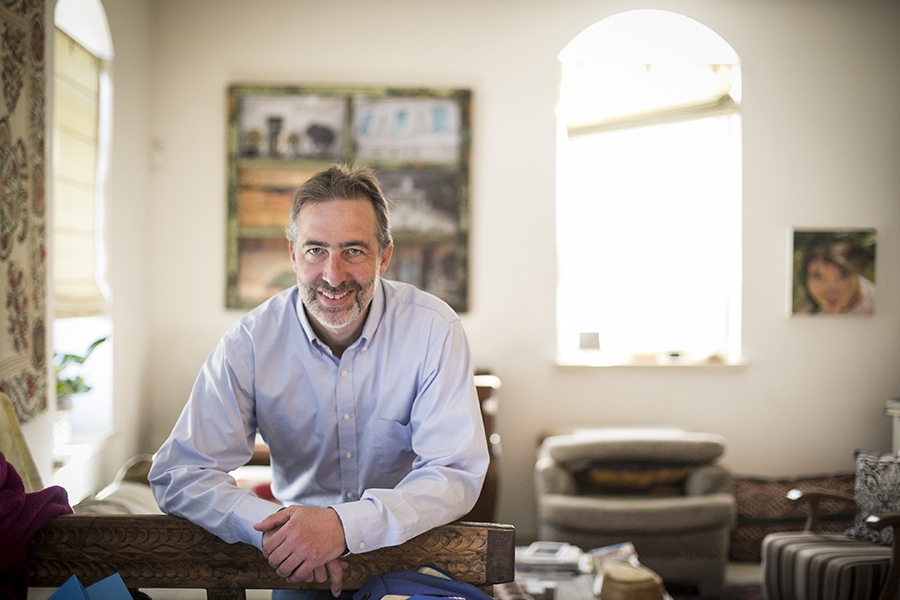 By Chris Morris, Telegraph Journal | link to original article
Saul Singer says there are important lessons for the province in the economic miracle that has transformed his country of Israel.
Singer, co-author of the New York Times best-selling book Start-up Nation said in an interview he is looking forward to travelling to Fredericton from Jerusalem for the New Brunswick Innovation Foundation's R3 Gala where he will deliver the keynote address. The gala will be held in the New Brunswick capital on March 20.
Israel, a country of 7.1 million people, has risen above its many cultural, historical and geographic challenges to become one of the economic marvels of the world.
The tiny nation, founded only 60 years ago, now has more high-tech startups and a larger venture capital industry per capita than any other country.
"So a lot of people have been looking at Israel the way they look at Silicon Valley in the United States, saying how the heck can we do that?" Singer said from Jerusalem.
"Part of my message is that every place, every country and every province or city trying to become more innovative has their own path based on their own culture, their own strengths, their own history and geography. The innovation sector in New Brunswick will have different sources of strength than we have here in Israel. But it is constructive to look at how other places do it."
The fourth R3 Gala, held every two years, will honour three of New Brunswick's top applied researchers with the foundation's R3 Innovation Award for Excellence in Applied Research.
The honourees are: Dr. Rodney Ouellette, founder of the Atlantic Cancer Research Institute; Dr. Felipe Chibante, inventor of the Smart Skin company's core technology and founder of two of his own businesses, and Dr. Kevin Englehart, director of the Institute for Biomedical Engineering at the University of New Brunswick.
Calvin Milbury, president and CEO of the foundation, said the gala always presents a world-renowned thinker to provide insights about building an innovation-based economy.
"We thought who better than Saul to share that story of Israel and how they overcame their difficulties and weaknesses to become innovative," Milbury said.
"He will motivate us to look at New Brunswick and say, 'How can we do the very same thing'?"
Singer said he is intrigued by New Brunswick's challenges especially the decline of its traditional industries and its ongoing efforts to find new sources of economic prosperity.
He said it's important for jurisdictions to be able to reinvent themselves when faced with profound economic change.
"Israel is an example," he said.
"The whole story of the startup nation is about 20 years old. Originally, the main thing we did was grow oranges and make deserts green, but we didn't think of ourselves as a high-tech country. That whole identity with the startups is a relatively new story. That kind of reinvention process is something that is good for other places to look at. That is what you are going through now."
He said immigration played a key role in the success Israel has experienced.
"A nation of immigrants is a nation of entrepreneurs," he writes in the book.
Singer said that by definition, immigrants are risk-takers and usually are very interested in running their own businesses. He said they are driven to succeed, just as they were driven to move from one country to another despite the risks of the unknown.
"They are natural entrepreneurs," he said.
He said the state of Israel has never ceased to be a land of immigration. Nine out of 10 Jewish Israelis today are immigrants or descendants of immigrants.
Additional factors cited by Singer for Israel's success include a sense of dissatisfaction with the current state of affairs, a culture where individuals frequently tinker with technology and government policies friendly to startups
Milbury said that while New Brunswick is very different from Israel, it is in the process of reinventing itself and can take cues from the Middle Eastern country.
"That's a big part of what the New Brunswick Innovation Foundation is about – we are trying to inspire innovation," he said.
"We are trying to foster a culture of innovation and we believe that it is a generational change. We feel we have made substantive gains in that direction over the last 10 years. We see that the market around entrepreneurship and innovation has really grown over the last 10 years and we feel we are just on the edge of taking it to the next level."
In addition to being an author, Singer is a columnist and former editorial page editor for The Jerusalem Post.