Game On: TurboPlay Takes on the Gaming Business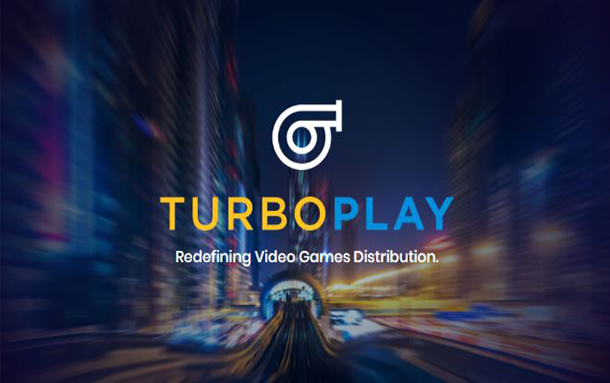 Vince McMullin doesn't wait for change. He creates it.
That's exactly what he's done with his latest venture, TurboPlay. As president and founder of the Fredericton-based company, he and his team have introduced a new business model for an A.I./machine learning powered personalized video games marketplace that offers consumers a personalized selection of indie games to purchase, based on a consumer's personal usage of the platform.
And yesterday, we announced that we invested $200,000 in the company.
We're very particular about the companies we decide to partner with. Out of all the companies that come to us looking for an investment, we back around three to five per cent of them. They have to be just right – a "Goldilocks" business partner, if you will. TurboPlay ticked a lot of the right boxes for us.
First, the video game industry represents a tremendous opportunity – it's evolved significantly from its humble beginnings as casual play between friends. Today, the industry is valued at US$137-billion, more than the movie and music businesses combined. There's now teams of professional gamers or "e-athletes," and fans collectively pay billions of dollars to watch them play and compete.
It's pretty clear video games are a serious business, and the development and distribution of games is largely handled by a few key players. This is where Vince and his team saw their opportunity.
"The video game industry is ripe for disruption. It's time for a change. TurboPlay will take a user-focused approach to develop a platform that makes it easier to buy and sell games plus make in-game microtransactions more convenient for everyone," says Vince.
The company has already secured the major studio Bedtime Games, which has almost 400,000 players.
Vince was referred to us by a couple of mutual connections, both of whom are veterans of the New Brunswick start-up scene. Vince himself is a seasoned entrepreneur and veteran in the gaming industry, having already led a previous company to public trade – one of less than a dozen New Brunswick companies to do so. We feel pretty confident he'll be able to grow another successful company. In addition to Vince's work with companies such as Microsoft Games Studios, NVIDIA, and Epic Games, Vince has also provided technical leadership on several serious technology projects such as the United Nations Virtual Water program and the Saskatchewan Research Council's FlySask program.
"It's an old cliché that we invest in people first, but we really do," said Ray Fitzpatrick, NBIF Director of Investment. "One of the things we like the most is getting referrals, because it's always so much better when someone you already trust has referred them along."
The rest of the TurboPlay team also gives us a lot of confidence in their ability to take our investment and make it grow. All of them are experienced with both start-ups and the gaming industry.
"It's been a great partnership so far," says Ray. "We've always been able to listen to each other's concerns and move forward with an action plan that was beneficial for everyone. It was a very collaborative and productive process to getting the deal finalized."
TurboPlay also sees staying in New Brunswick as a competitive advantage because of organizations like Opportunities New Brunswick and the Atlantic Canada Opportunities Agency which provide support to help businesses grow.
At NBIF we always look for smart investment opportunities, and with TurboPlay it was a no-brainer. It will increase expertise in the gaming sector and spur more innovation and start-ups in the province. Not to mention the ROI has the potential to be very high for all parties involved.
We're excited to watch this New Brunswick company grow.