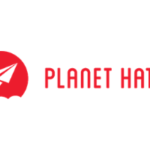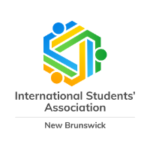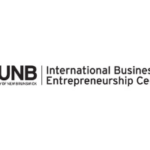 The New Brunswick Innovation Foundation (NBIF) and the New Brunswick Health Research Foundation (NBHRF) have partnered to offer a new funding program to address public health challenges of the novel coronavirus (COVID-19) outbreak. This fund will support research efforts to develop, test, and implement new, emerging methods of detecting and/or combatting COVID-19; and assessing its effects on people, communities, and the economy. Diverse research approaches are needed to study the health and social consequences of COVID-19. The intent of this funding is to provide support to pursue ideas related to COVID-19 in areas that are new to the researcher; or to pivot existing research with a new focus on COVID-19. The proposal should demonstrate the potential for knowledge transfer opportunities leading to positive socioeconomic impact.
Applications open on April 1st, 2020 and will close on April 20th , 2020 at 5 pm.  Notices of decision will be sent by May 11th, 2020. The start of the project should be within 6 months of this decision date and projects may have a maximum duration of 1.5 years. Applications must be made via the NBIF application portal using the apply button below.
Applicants may request a maximum of $50,000. Proposals for amounts as small as $2,000 will be accepted. Matching funds are not required. Projects with budgets in excess of $50,000 are still eligible to apply and we would request applicants please list additional funding sources (requested or secured) and the corresponding amounts, for informational purposes only.
Please note that total funding for each application will be disbursed by ONE of the partnering organizations, depending on the area/sector/nature of research identified in your proposal. Your research may fall within an area that aligns with both the NBIF and the NBHRF mandate; therefore, once the applications have been reviewed, successful proposals will be distributed between the two partnering organizations at our discretion. Applicants will receive a notice of decision from either NBIF or NBHRF. Successful applicants will receive funding offer letters including terms and conditions.
Proposals will be evaluated via an internal review committee (expert consultation will be available as needed), using the following criteria: – Research demonstrated to be specific to combatting, detecting, and/or assessing the effects of COVID-19 – Potential socioeconomic impact (direct or indirect) – Expertise and track record of the principal investigator and main collaborating investigators – Capacity to execute the project, including funding, infrastructure, and appropriate personnel available to support the project – Justification for the proposed budget – Plan for knowledge transfer and dissemination The projected timeline, key milestones of the project, and a budget justifying the requested funds should be included in the application.
A researcher may submit more than one application. For information on the award administration and eligible expenses, please refer to the NBIF Research Award Administration Guidelines which also apply to funding from NBHRF for this program.